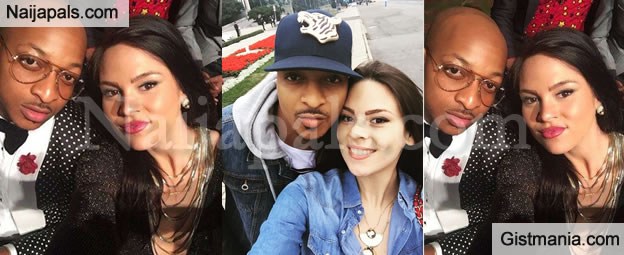 Nollywood leading man IK Ogbonna has written a lovely note to his beautiful wife Sonia Ogbonna on her birthday.
IK who got married to Sonia last year shared her picture on her Instagram account, and wrote

Quote

"Everyday i wake up and i feel ur hands on my head praying for me , i fall asleep in ur arms and u fall asleep in my arms . . U believe in me a billion times more than i believe in myself , you are my best friend , my wife , my daughter and most of all my soulmate"

he wrote.



Quote

"I love you so much .. most times i feel i can never do enough or give enough to show u how much i love you but then again i know All u want is one hug a time knowing i am right beside u. U made d best version of me out of the raw me. I love you today and always . HAPPY BIRTHDAY MY WORLD @sonialareinaa #mamaace #africanQueen #Worldqueen #MyTrueHero"

he further wrote.

On January 1, 2016 IK Ogbonna was a year older. His wife also wrote him a lovely message on her Instagram account.
IK Ogbonna got married to Sonia Morales in June 2015 after she gave birth to their son Ace.
---