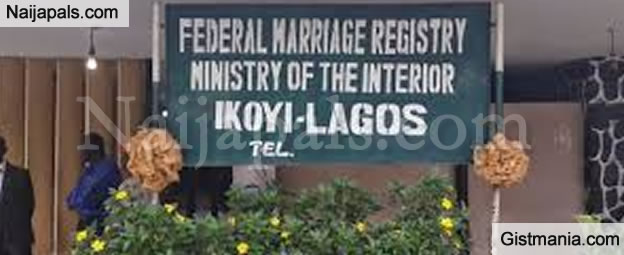 Dr. Nono Orji is a 28 year old female who fell in love with her own man, but her family had other plans in mind concerning who she will marry.
When it became obvious to the young woman that her father is hell bent on not allowing her true love marry her, She went ahead to have a Registry wedding to the man her heart wants without the parents consent.
Her embittered father is alleged to have used the men of the Nigerian Police Force to arrest her husband, Ugo, and he's been denied access to his lawyer and family members.
She decided to speak out with the hopes that her voice is heard and someone in a higher place helps secure the release of her husband.





The distraught girl wrote:


Quote

Breaking News: The Nigerian Police in Dolphin Estate, Ikoyi just arrested an Innocent 30year old man called Ugo Madugba for an offence of Marriage.Marriage has become a crime in Nigeria according to Dolphin police station in Ikoyi.Mr Ugo got married to Dr Nono a 28 year old medical Doctor .Her father has been very distraught about it and has used the police to threaten the young couple to the extent of arresting all those who acted as witnesses to the marriage who are now in custody.He has been denied access to his family and friends and information reaching us has it that his Lawyer was also denied access to him .There is a belief that a plan to poison ugo is being hatched.Please forward this message to as many people as possible lets save Ugo's life.
---