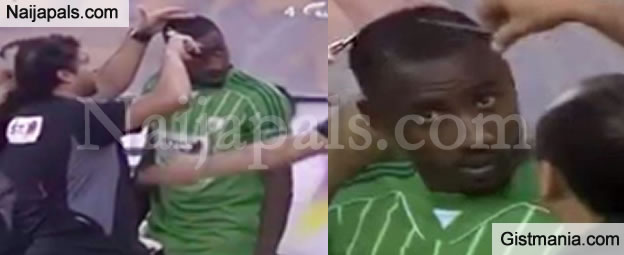 A footballer in Saudi Arabia, Waleed Abdullah, who is also Saudi Arabia's national team goalkeeper received the shock of his life when he was told to choose between having his Mo Hawk hairstyle cut or miss the game because the hairstyle was too 'anti-islamic'.
The footage, reportedly from 2012, shows Waleed being given a short back and sides in a cut which some reports claim lasted for several minutes.

The referee was chosen by the match officials to make the haircut look acceptable and used his scissors to prune the footballer's hair before he was allowed to continue to play. More photos below...

Problem with this article? Please contact us
---