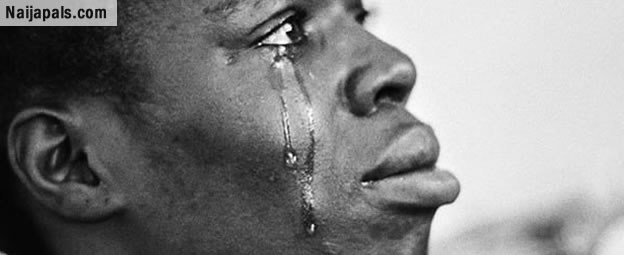 A 29-year old welder, Ugochukwu Arugo, said he hacked his lover, who is also his landlady, Mrs. Ngozi Igwe, to death with a mortar in Aluu community, Ikwerre Local Government area of Rivers State, because she was jealous of his wife.

Arugo made this confession in Port Harcourt as the Rivers State Police Command paraded over 80 suspects who were arrested within May and June 2017 from different parts of the state in connection to armed robbery, cultism, kidnapping, murder and child trafficking.

The suspect, a native of Isi-Ala Mbano Local Government Area of Imo State narrated that his victim was her widowed landlady and that they had been in a deep relationship since the demise of Ngozi's husband.

Arugo, however, told the Police Commissioner, Ahmed Zaki and journalists at the Officers Mess on William Jumbo, Old Government Reserved Area, that trouble started between him and his lover when he (Arugo) went to his village, married a wife and brought her to live with him.




The suspect said that his lover-landlady was angry with him because he got married and brought his wife into the house.

He said:



Quote

"I am here because I committed a crime. I am 29 years old. I did it unknowingly and I never knew it will be like this. It is my landlady whom I am dating in Aluu Community that I killed.
"When I went to my village and married, I brought my wife to the yard and my landlady started quarrelling me. She said why will I marry without informing her. I started having problem with her because of my wife. I did not let my wife know about it.
"The last time we had problem was in the night. As we were quarrelling I used a pestle and hit her head, she fell down and died."
Problem with this article? Please contact us
---