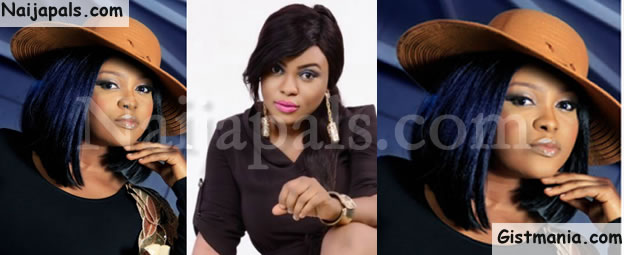 Nollywood actress and producer, Sapphire Ogodo, has aired her views on why celebrity marriages are crumbling like a pack of cookies.

In an interview, the star actress of 'Church Prostitute', said most of her married colleagues are arrogant and unfaithful to their spouses.

"Most of these celebrities never wanted marriage, they just wanted to try and see if the society would accept them. When they are with their spouses, they would keep other men in different places to satisfy themselves.

"They are always with one Senator or the other, or attending one society party or the other. After seeing and mingling with all those big men, they get home and their husband says one thing, they respond with one thousand things because they are not seeing the sexiness in him again. We need to retrace our steps," she says.

The mother of two also delved into the trending issue of domestic violence, which has become the major grounds of celebrities' troubled marriages.

"Women should generally learn how to be submissive to their husbands. The feminist and ego raves have taken over the industry. Every woman wants to be a man and be in charge.

"Your husband raises his hand on you, for nothing? No! He can't. He is not a beast. Tell us, what did you do? Already you are an actress, so your husband always have it in mind that you have tendencies to cheat, so he is always on the lookout. So, you have to be careful," Ogodo stresses.

Meanwhile, the actress has unveiled plans to kick off a reality TV show, 'Actors Unleashed,' to harness immense talent for Nollywood.
---
Posted: (3 years ago) at 22-06-2017 08:53 PM | Addicted Hero