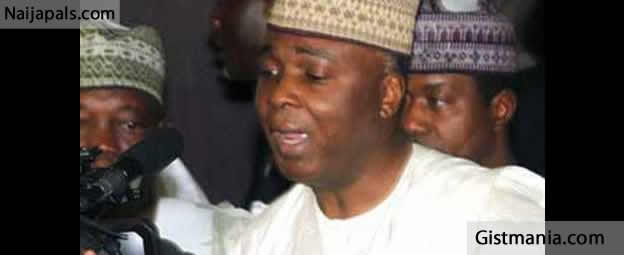 There is a renew move to recall Senate President Bukola Saraki by people of his constituency in Kwara Central Senatorial Zone District. In a press statement on Tuesday, the group apologized to Nigerians for electing Mr. Saraki as a Senator of the Federal Republic of Nigeria in the first place, and for making it possible for him to become Senate President of Nigeria.
"Realizing the extent of damages done by the man we supplied to Nigeria as our contribution, we take full responsibility for his stay in the Senate while representing us, though we regret his actions," they said, adding that it has become clear Mr. Saraki cannot represent the interest of the people because he doesn't care about the existence of the people.
Kwara Must Change said its members met during the just-concluded Sallah celebration to deliberate on the state of the nation and of Kwara State, and concluded that the suffering in Kwara State is a self-inflicted borne out of wrong choices.
"We voted for the wrong people, when we should have voted for change," they lamented. They then said: "We are therefore declaring that, in line with the provisions of Nigerian constitution, we the people of Kwara Central under the Kwara Must Change platform have decided to commence the process of recall against the Senate President to pave way for a more responsible senator that will represent us well, so we can begin to get better results from Nigeria."
Towards that end, they put their coordinators in the 52 wards of Kwara Central on notice to immediately commence the process of recalling Senator Saraki by assigning representatives to all polling units within their wards in the 4 Local Governments Areas of Kwara Central, namely Ilorin West, Ilorin East, Ilorin South and Asa. According to the statement, the appointment of polling unit representatives and mobilization for the recall is to be completed in the next two weeks, "and by August 1st 2017, we shall begin the recall process properly by presenting the recall register to the public for collection of signatures at the various polling units." The statement was signed by Abdulrazaq O Hamzat, the President of Kwara Must Change, as well as the Coordinators of Kwara Central, Ilorin West, Ilorin East, Asa, and Ilorin South.
---
Posted: at 12-07-2017 12:31 PM (5 years ago) | Hero