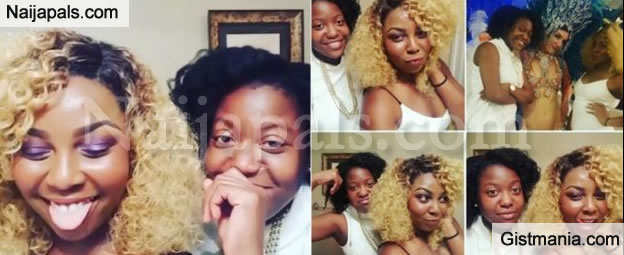 A Nigerian lesbian and Instagram user, @Ms_steal_urgirl, has shared photos and a video of herself all loved up with her partner.
The lady also professed her love for her partner as she wrote in her caption:
"When love is real, you can see beyond today. I pray our love continues to stand the test of time."
Now it might seem there's no much intimacy between the two of them, as unlike some other Lesbos – who'd show themselves kissing and what not – but the hashtags of her post says it all.
This Instagram update comes despite facing a potential 14 years imprisonment, the punishment for homosexuals in Nigeria.

Problem with this article? Please contact us