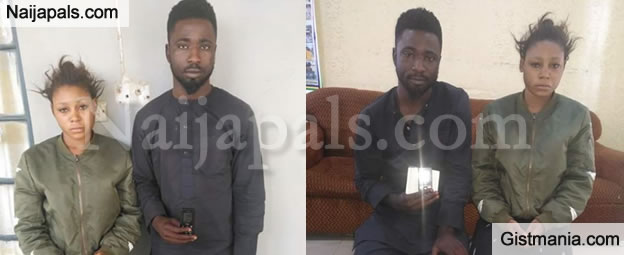 A fraudsters from Mubi in Adamawa State and his beautiful girlfriend from Bauchi State who specialize in disguising as traders and sending fake credit alerts have been apprehended.

The gallant operatives of the Nigerian Police Force in Kano Command have arrested a syndicate of fraudsters, Jessy of Mubi, Adamawa State and his girlfriend, Jennifer, of Bauchi State. .


It was gathered that they specialized in disguising as traders, purchase goods in Kano markets and pay with fake credit alerts. They are presently under discreet investigation.

---