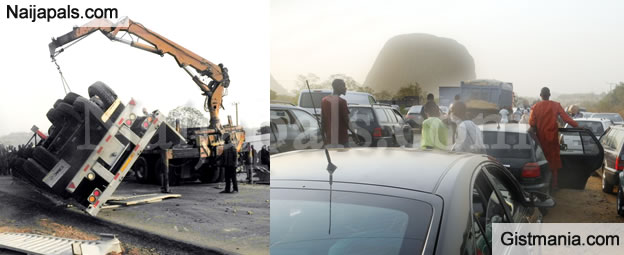 An accident which occurred near the popular Zuma Rock in Abuja, has reportedly caused traffic jam in the area.

These are photos showing an accident scene near Zuma Rock.

According to Reporters, many commuters were caught in a traffic jam after an accident involving an articulated vehicle near Zuma Rock on the Abuja-Kaduna expressway on Tuesday.

It Was reported that efforts at evacuating the vehicles are ongoing.

Problem with this article? Please contact us
---