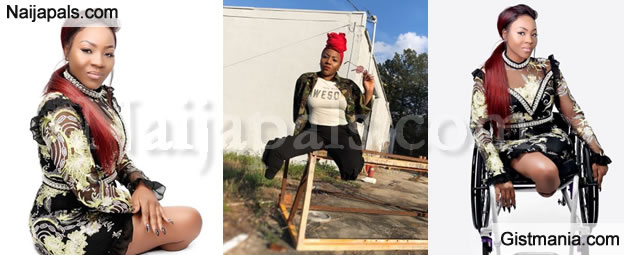 Keisha Green has been confined to a wheelchair by circumstances which remain unclear but the beautiful lady has refused to be deterred by her disability.
She could be safely called a fashionista as she is an expert as combining colours to suit her taste and appeal to thousands of her followers on Instagram.
She is anchoring a weight loss programme for amputees in her own way and it seems to be working. Keisha Green is the founder of Legless Diva Support Group. Keisha is a Mind Ability coach and her motto in "Inspiring by empowering through hope and giving no excuses".

---