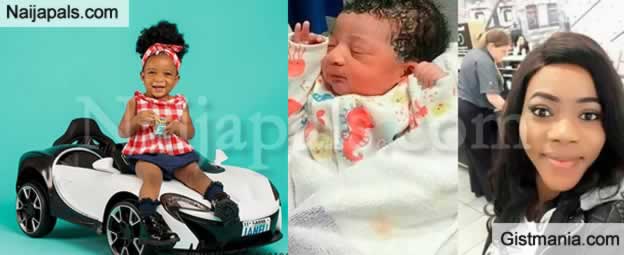 Nollywood actress, Bukola Adeeyo's daughter clocked one-year-old today, June 25th, 2018.
The proud mother of one who could not contain her excitement took to her IG page to share adorable photos of her daughter.


Bukola Adeeyo, who was rumoured to be Nigeria's King of Meme's, Odunlade Adekola's baby mama after she welcomed a baby in U.K last year the report which she denied vehemently.
Odunlade Adekola, on the other hand, did not deny the paternity of the baby named Janelle, he rather used silence to cool down the tension generated by the report.
Sharing photos of the very beautiful girl, she wrote,
"How time flies, my princess was born today my joy,my amazing blessing,the greatest gift ever if there is one thing I did right in this world it's youyou are my heart my soul,my everything, I couldn't stop crying when you were born because you have been a blessing from the day I got to knw that I was carrying you,I love you and I will cherish you forever because the happiness you gives me overcome all.God loves us,we can't tell it all.Happy birthday to my Princess I am wishing you from the bottom of my heart you shall live long,excel,prosperI will not have any reason to mourn over you God will guide you and protect you always more knowledge and understanding ijn,grace of GOD will never depart from you you have been source of happiness to us you will never turn to source of sadness no weapon fashion against you shall prosper I cover you with the blood of jesus Mummy loves you,daddy loves you and the world loves you too…
Love you beyond words my Princess".

Problem with this article? Please contact us