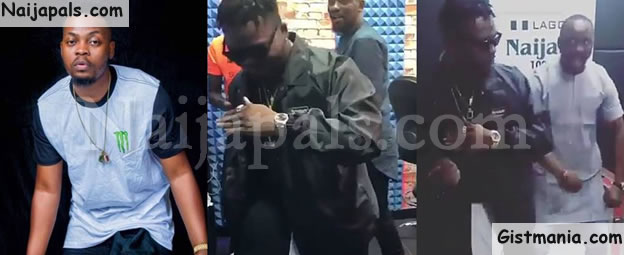 Nigerian singer "Olamide" has introduce new dance step "Kpakujemu" for his new song titled "Motigbana".

The dance is expected to hit the street soon.

The Singer made this known on his twitter page, he wrote;

Shoki x shakitibob x shaku shaku x kpakujemu everything de street !



Watch the video below;



#kpakujemu way #motigbanapic.twitter.com/n8mQ1vuU6W

— Olamide Adedeji (@olamide_YBNL) August 16, 2018

Meanwhile, a Nigerian has reacted to new development as he took to the popular web forum to disclose his displeasure to the new dance move.



He wrote;


This is what gets Nigerian youths excited.

But if it is something educational or intellectual, they would avoid it like a plague.

They would all soon start searching for "how to dance kpakujemu" on google

But to band togther to remove these old politicians they won't because their brains are filled with sawdust.

When Sowore declared his political party as the African Action Congress, fellow youths made fun of him for not picking a "formidable" party.

Lazy Nigerian youths, you all deserve to have your futures stolen by your greedy ancestors masquerading as politicians.

Keep cheering for them when they give u 5000k each while dancing kpakujemo!
---