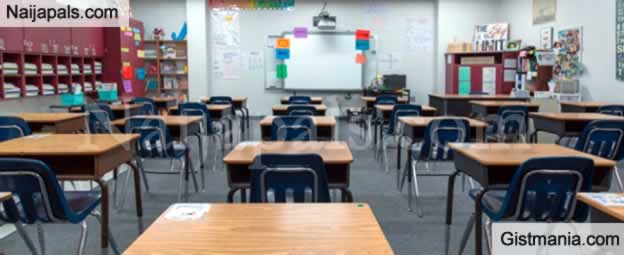 Description: College years are full of fun and exciting events. However, they sometimes pose challenges to students. Knowing how to overcome them may prove to be an absolute life-saver.

Major Challenges Students are Likely to Experience in College
For most young people, the transition to college means the beginning of a new life. Therefore, they may face a number of new challenges inside and outside the classroom. The following is a breakdown of difficulties university or college students should be able to anticipate and deal with to ensure successful graduation.

Academic Problems
Students have different capacities for learning and understanding new things. It's a known fact that academic demands at the university level are more overwhelming than in high school. Different approaches to learning may result in a number of problems, including failure to grasp topics, inability to reach common ground with fellow students, or lack of comprehension of assignment requirements. Most students often keep such problems to themselves or try to get custom thesis help. Alternatively, they can discuss them with their lecturer or ask a classmate for assistance.

Time Management
Doing daily chores, maintaining a social life, and working part-time jobs can affect your ability to study effectively. Failure to focus on one of these aspects may trigger a domino effect that will make balancing all these things particularly difficult. For instance, if you get into the habit of doing everything at the last minute or adopt an irregular sleeping pattern, it can negatively affect your studies and prevent you from participating in other activities.

Managing your time effectively requires you to cultivate good habits and maintain self-discipline. It is, therefore, advisable to create a timetable and follow it on a daily basis. One can also benefit from resources and short courses that colleges and universities offer their students to help them develop good time management skills.


Homesickness
Young people often get homesick, especially if the college or university they study at is far from their home. It is particularly challenging for freshmen who may find it really hard to adjust themselves to the new surroundings. Ideally, if a student is studying within a 2- or 3-hour drive from home, it is possible for them to visit their loved ones once or twice a month.

Besides, advances in technology can help them overcome the feeling of loneliness by communicating with their family and friends over the phone and through social media. It is also useful to identify fellow students who share the same hobbies and interests. Bonding with them will improve your overall experience in college and help you boost your self-confidence.


Making New Friends
It is often difficult for people to make new friends in a new environment. Consequently, first-year students frequently find it challenging to fit in with others, especially when they do not share similar interests. They have yet to develop their social skills; thus they are often shy, anxious, and insecure when interacting with people from unfamiliar backgrounds.

However, it is possible to overcome social awkwardness by practicing different aspects of socializing. It is essential to identify and make friends with individuals who possess the same set of character traits. For instance, if a student is reserved, it would be unreasonable for them to hang around with a group of highly outgoing and super confident individuals.


Accommodation
Ideally, university students should be accommodated in a safe and convenient environment. However, it is becoming increasingly difficult for them to find stress-free living spaces with Wi-Fi connection, round-the-clock reception, and on-site maintenance. They frequently experience issues with cracked ceilings, broken appliances, damaged air conditioning, and moldy bathrooms.

If you face the said problems on campus, you should reach out to the concerned staff or student union and have them remedy the situation. If you live off-campus, you can contact the management or local authority and get them to deal with the said issues.


Debt
The cost of higher education is constantly rising. Apart from the tuition fees, students also have to pay for food, housing, transportation, textbooks, and personal supplies. Even with student loans, you will likely to have trouble covering all the expenditure and may need to work part-time.

However, it is not easy to find a job that will not conflict with your classroom schedule or not require lengthy travel. You can do some administrative work at your university and thus reduce the need to work odd hours or travel to earn extra income. If you were employed there before admission, it makes sense to continue doing that job.


Conclusion
Any college student can face the above problems at different stages of their college life. However, the challenges they are likely to encounter may differ in magnitude. It is, therefore, absolutely critical to learn how to navigate through them and be ready for life after graduation.
---