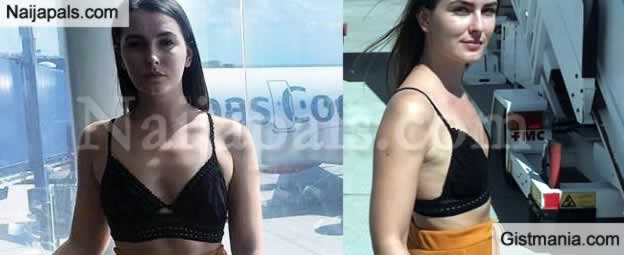 A British woman says she was left 'shaking' after Thomas Cook staff threatened to kick her off a flight to Tenerife unless she 'covered up'.

Emily O'Connor, 21, from Birmingham, was flying to the Canary Island holiday destination on 2 March when she claims airline workers told her that her black crop top and yellow trousers were 'inappropriate' and 'causing offence' to other passengers.

The holidaymaker was eventually given a jacket to wear by her cousin, after staff allegedly 'made comments about the situation' over the tannoy, leaving the young woman 'Shaking and upset'.




In a statement issued on Wednesday, the travel group apologised but pointed to its 'appropriate attire' policy which appears in its in-flight magazine.

Emily, who says she was wearing a 'summer top' from high street retailer Zara at the time, has won support of social media users including reality star Gabby Allen after tweeting about the incident this week.


This was what she had to say on Twitter:

---