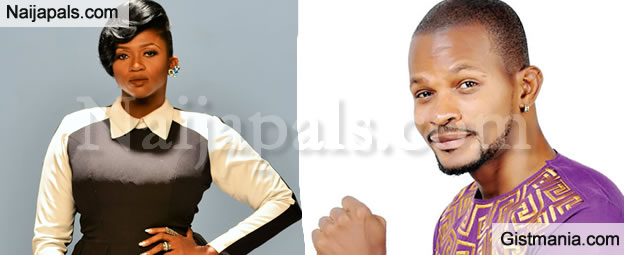 Infamous Nollywood actor, Uche Maduagwu, has joined millions of Nigerians in responding to the now trending video that popular singer, Waje, is planning to call it to quit on her musical career because she does not have the required fund to push it out.

The actor, while reacting via his Instagram page called on the amazing singer to join Nollywood instead of calling it to quit completely in the entertainment industry.

@officialwaje I'm ANGRY it took you this long to realize that Naija music industry is flooded with garbage songs, and FROG voice singers…

I don't want to mention names, but the FUTURE of Naija music industry belongs to the generation of frog voice singers. By mere listening to their voice and the LYRICS of their songs, you'll had thought these guys should be somewhere in OSHODI, Mushin or Agege, doing "bus conductor" or "Agbero" work, but surprisingly, they're making it BIG because of the millions they spend in PROMOTING their "garbage songs", and you know, when you keep hearing the same SONG on radio over and over again for so long a TIME, naturally, you'll start liking it subconsciously, that's the power of repetition.
@officialwaje dear sister, it's so sad that a woman with an exceptional TALENT, VOICE and creativity like yours is not appreciated in a country like Naija, my sister, abeg, come and join Nollywood, let's also flaunt our "SHE IS" million GANG.
---