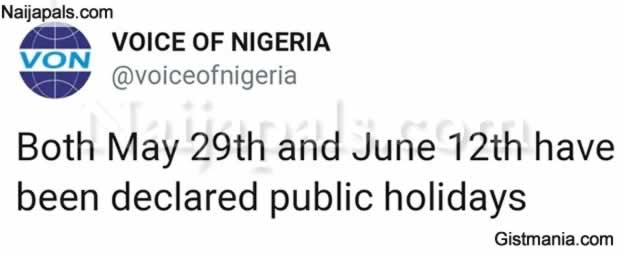 Confusion had begun to grow among Nigerians whether there will be public holiday on the 29th of May, following the declaration of June 12 as 'Democracy Day.'
Since the beginning of the 4th republic, May 29 has always been declared work free day to mark the return of Nigeria to democracy.
The Minister of Information, Alhaji Lai Mohammed, who addressed the issue during a press conference that was broadcast live by the NTA, Radio Nigeria and Voice of Nigeria disclosed that President Buhari will be sworn in on May 29th.
The Minister also revealed that the Presidential inauguration will be a low key event.
He further said that the foreign dignitaries that would have been invited to attend the inauguration will be invited to attend an event on June 12 (Democracy Day).
for Both May 29 and June 12 are public holidays.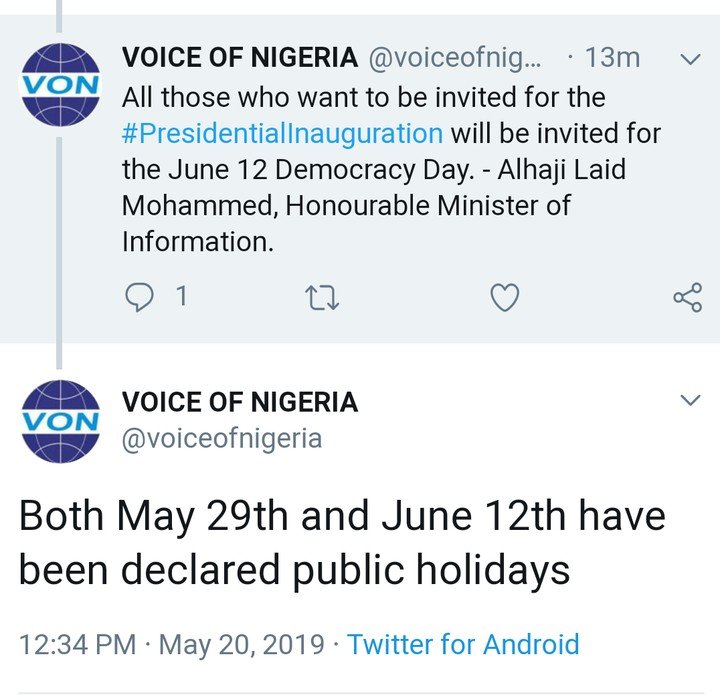 Problem with this article? Please contact us