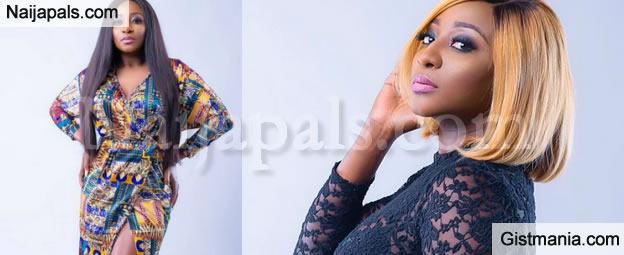 When this relationship began or should we say started we were one of those that was perfectly excited about it. Reason been that, Ini Edo is one of those thespians we have always rooted for a whole lot and one of those that we believed that love hadn't been kind at all to.

So anything that could make her happy was for us a fantastic thing. In terms of her enviable career, no one can dispute the verifiable fact that she's risen to where she is now, (top of the ladder) by the dint of hard work and perseverance with a good dose of Grace added to it, becoming one of the top 8 most visible, most successful (thespian male or female) of them all till date.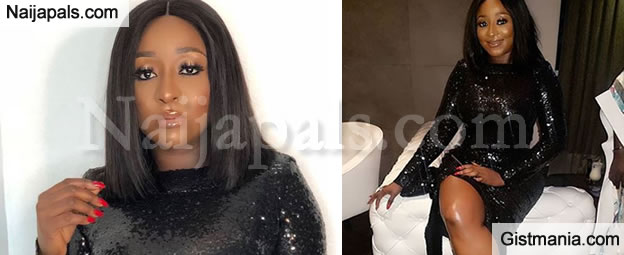 Her success has brought her not only fame though, but also good financial success too by the look of it. Ini Edo no doubt is in the league of say them Genevieve Nnaji, Rita Dominic, Omotola Jalade-Ekeinde, Stephanie Linus and Co. That's the list of some of those in the topmost echelon of the acting profession in Nigeria currently, Nollywood's biggest names. So her love relationship with the multimillionaire STANEL, a highly connected young businessman of Ibo extraction, who was formerly married began rather quietly, with both maintaining an under the radar, incognito profile then. But those of us who knew, knew that both were readily into each other and couldn't leave each other for just too long and we were happy that at long last, love seem to have conquered all.

It was like these duo had been eaten by the love bug. It was like cupid had shot an overload of his love charmed arrows into their hearts and swept them both off their feet and left them in giddy land, totally and unquestionably in love.

We had seen the 2 in some quiet places, away from prying eyes and we were the first to reveal that Ini and Stanel were head over heels in love with each other albeit quietly. As was expected both enjoyed the best of each other, one of the first things that was noticed when they both started dating seriously was that Ini went more clandestine, more private in all that she was doing.



The short-lived lounge that she had set up at Lekki Phase one by Busola Durosinmi-Etti street was shut down. And then she herself went load more quiet and under the radar. The influence of Stanel must have been more glaring as even her style changed from the normal (obscure) & nothing too great to look at to a more totally upscale, more sophisticated level. The shoes and bags were now far more on point and not the cheap type at all.

In came in the original Louboutin, Hermes, D&G, Cartier, Rolex and Co and out were those cheap and cheerful of before. The special adviser to her state of origin's Governor was in love from what we heard and it showed in her glow and everything, as she was loads more confident and comfortable in her skin. But just as suddenly as the love began, it seems like some might not have wanted it to last and are claiming already that it might have hit the rock already.

They are not even claiming that maybe they are having a lovers fight or that maybe it's just the normal lovers issue that normally crops up in relationships and that they might soon sort out, the naysayers are claiming that both are not in any form of relationship again at all, that even as it is, Stanel is claimed to have abruptly cut off from Ini.

They are even claiming that though Ini is desperately trying all that she can to get back with her beau, but that he is rebuffing as much as he can. While that's the claim from one side, the other side more in support of Ini, claims that it's rather Stanel, that's always calling Ini.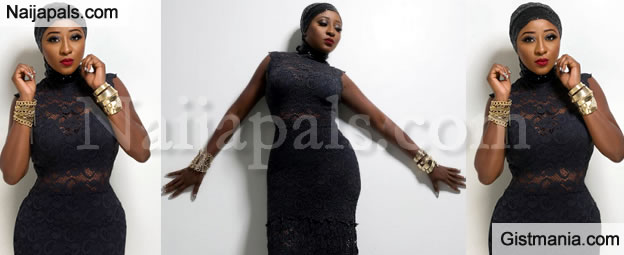 Ini is seen as a most eligible bachelorette that any man worth his salt would want to have for keeps. Anyways, if it's like the lovers are not loving like before no more, then we feel so so sad about it all, as we believe both look very okay, smashing together and both could have made so many fantastically sonorous collaborations together.

Maybe though, cupid would again do the needful and get both of them together again if ever there's an issue truly. With both far more in love now, then it used to be. Anything is possible, so also is love. Truth be told though, Ini is hot ooooooo, yummy gal all round, with structure or characteristics to salivate on. Ndoooo!!!!
---