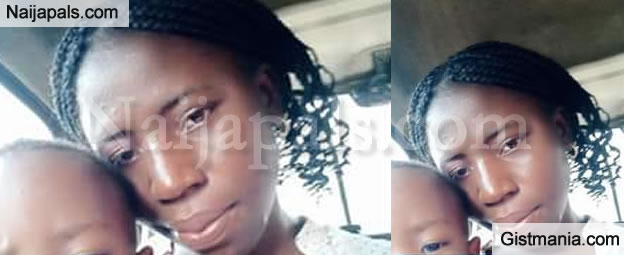 A Nigerian lady 'disappeared' after kind-hearted Nigerians reached out to her following lpsuicidal posts she shared on Facebook over an alleged repeated abuse in her marriage.

Eze Eberechukwu Praise had threatened to kill herself alongside her son as she won't leave him behind to go through verbal abuses. She also pleaded to be buried in her father's house to avoid wrecking havoc after her death.

See her posts below;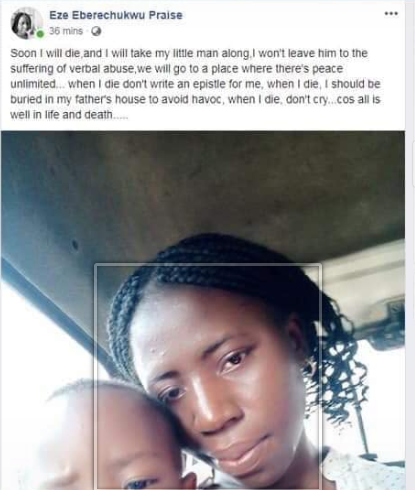 Her Facebook posts got Nigerians on the platform alarmed and they reached out to her to put a hold on the suicide move. However it was learnt that she reportedly went back to her husband's house after getting help. Relationship counsellor Cynthia Valerian Raphaels, gave an update on the case and she wrote;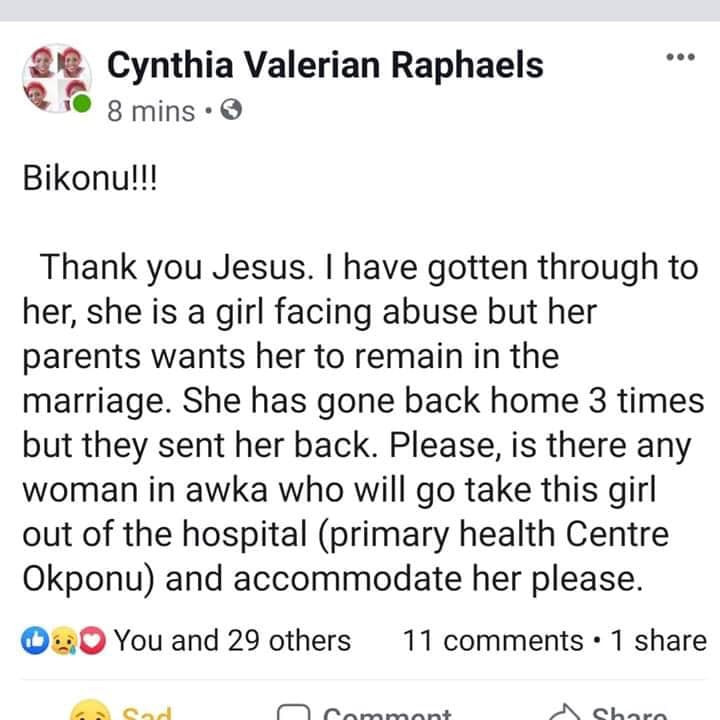 She added;

Odiegwu!!

This case is out of my table please. The woman who spent the night at the hospital with Ebere, went home to take a bath this morning, now she got back to the hospital, she can't find Ebere on her bed and the nurses told her that she has been discharged and gone back to her family.

That her family came to pick her up. Please, Ebere is 25 years and she can decide what to do with her life. I came into the case because I hate domestic violence with passion. I warned and pleaded with her to stay at the hospital till, Mrs Chinasa who left her husband and kids last night, to pass the night because of my sake and who went to take her bath and change her clothes gets back. Maybe my word didn't make sense to her at all. I am deleting all the post about her issues and let no one bring me back to this case of hers again. I have other issues to treat please.

Mrs Chinasa, I am so sorry please forgive me.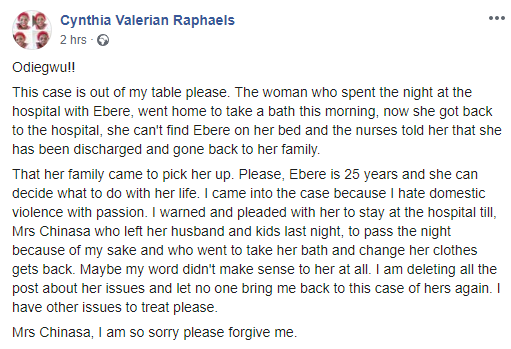 ---