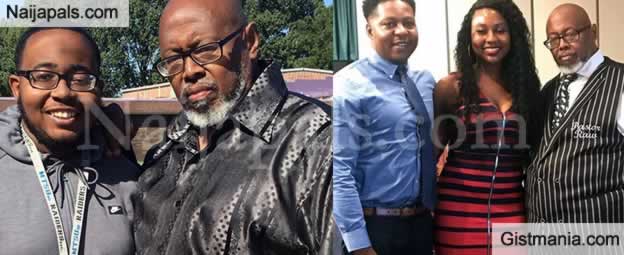 The internet was awash yesterday with the infamous video of Texas-based American pastor, Pastor Wilson who released a video of him and a female church member having some rather immoral affair. Some overzealous online detectives mistook Pastor Thaddeus for Pastor Wilson during the scramble to find out more details and facts about the infamous pastor Wilson from the internet. Pastor Thaddeus has now responded to all those who mistook him for Pastor Wilson who was in the video, here is his reaction:





Quote

So on several pages including Twitter and Youtube persons are using my pic stating that I am Pastor Wilson Lol, I'm sure most know the difference but just in case, yes I eat honeypot but my skills are much better Pastor Wilson was eating to fast and from bottom to top and my style is from top to bottom. Haters thanks for keep making me great.



What a life! We now have pastors challebnging each other over who could do the most damage to their female church members! Never thought we would ever come to this, but here we are people, it is happening! It is happening!


---