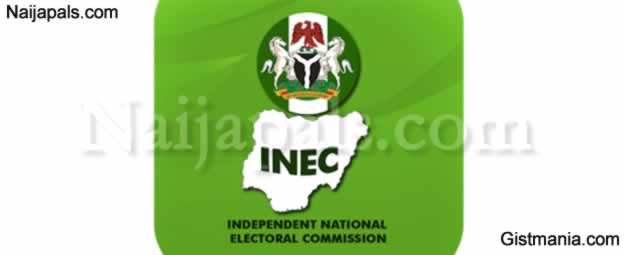 The four abducted officials of the Independent National Electoral Commission (INEC) in Boumodi in Yenagoa and Ologi in Ogbia Local Government Areas of Bayelsa State, have been released.



the officials of INEC on election duty were abducted in Boumodi community in Ekpetiama clan of Yenagoa Local Government Area.

At least, one person was also reported dead as thugs suspected to be loyal to the two leading political parties, Peoples Democratic Party (PDP) and All Progressives Congress (APC) engaged in a war of supremacy in Opolo Community of Yenagoa Local Government Area, Bayelsa State.

The deceased, identified simply as Mr. Pere, was reportedly shot dead along Alamieyeseigha Road in Yenagoa Metropolis by armed youths suspected to be political thugs.

the officials were rounded up by some irate youths suspected to be thugs and taken to a building within where they were locked up and held incommunicado.

According to one of the ad-hoc staff, who is also an NYSC member (names withheld) and who managed to escape from the scene, one of the police personnel, a woman was pushed into a creek but is alive, while three other officials whereabouts are unknown.

At Ologi (Ward 03) of Ogbia Local Government Area (LGA), a senior electoral official announced the cancellation of voting due to the violent incident that included "seizing" of an electoral official.

The official, Ukuachukwu Orji, who is the INEC supervisory resident electoral commissioner for Ogbia LGA, said members of the Ologi community forcibly prevented election in the riverine area,

Quote

"As our people (electoral officers) were coming into the community after crossing the river, they seized them and the materials and burnt all the materials. They chased our people away and seized some but the military rescued them."


Mr Orji, who is originally the REC for Anambra State, spoke in Otuoke (Ward 13 of Ogbia LGA) where President Goodluck Jonathan and his family voted. He said election in the community was then cancelled as a consequence of the violence.

He expressed satisfaction that election has been smooth in other communities that form the LGA, except in Ologi. The governorship election in Bayelsa State is being held in all the eight local government areas of the state.
Posted: at 16-11-2019 06:40 PM (2 years ago) | Hero