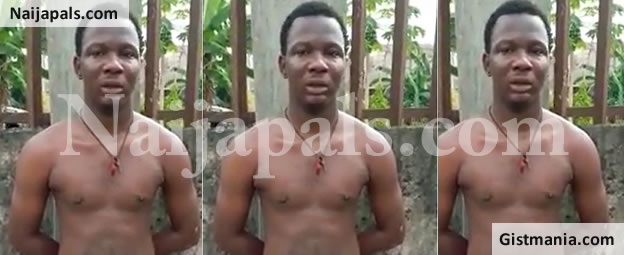 Victor Orji from Benue state poured petrol on his girlfriend and set her on fire because according to him,she cheated..... The girlfriend sustained 3rd degree burns from the photos i see and it would take a miracle to keep her alive.....

When asked about his profession, Victor disclosed that he is an internet fraudster. He also denied claims of setting his girlfriend on fire as a way of sacrificing her.



Watch Video below....
---