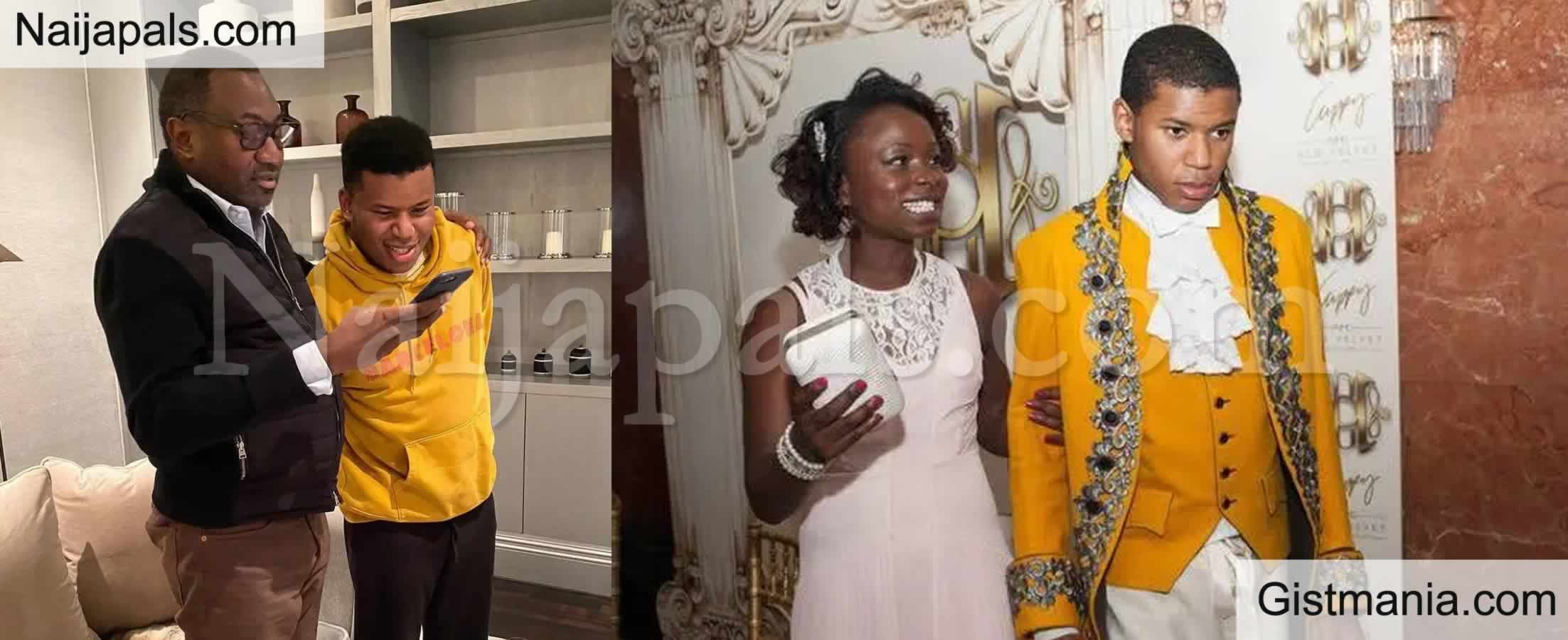 Many might not know who Fewa Otedola is. Much like Rob Kardashian, the teenager has been overshadowed in terms of popularity by his sisters. DJ Cuppy, Olawumi and Temi Otedola are his sisters and they are all children of Billionaire entrepreneur Femi Otedola.


Fewa Otedola is the only son to Femi Otedola the multi- billionaire Nigerian Businessman.
Accroding to Temi otedola the sister to Fewa Otedola on what she post on her blog about her brother's condition;


She wrote :

Quote

"I think its important to first describe what it is to those off you reading who are less familiar. Essentially, Autism is a social development disorder which affects the cognitive, communicative and interactive ability of the brain.

People with autism struggle with heightened sensory stimulation and need a lot of Care from his close ones like parents,teachers and siblings to ensure they can read the most productive and happy life possible.
Raising awareness is not the main goal at this point understanding is and even more important acceptance, so this Autism Awareness Day i ask for all of you to appreciate love on or simply accept those living with autism .
Our family has been so blessed to have help from carers but no one can deny the resilience my mother has had raising Fewa it is the thing i most respect about her, day by day i see becoming more independent. Our relationship is becoming less one-sided i can truly say that we're friends. Fewa doesn't need anyone sympathy
Fewa is the most genuine and caring person i know this is probably why i have never seen Fewa's autism as necessarily and totally negative, it is a unique characteristic that adds to the complexity of the person that he is ,i am not native or unrealistic . i certainly have some gnawing worries about the future
Posted: at 17-01-2020 04:21 PM (1 year ago) | Gistmaniac