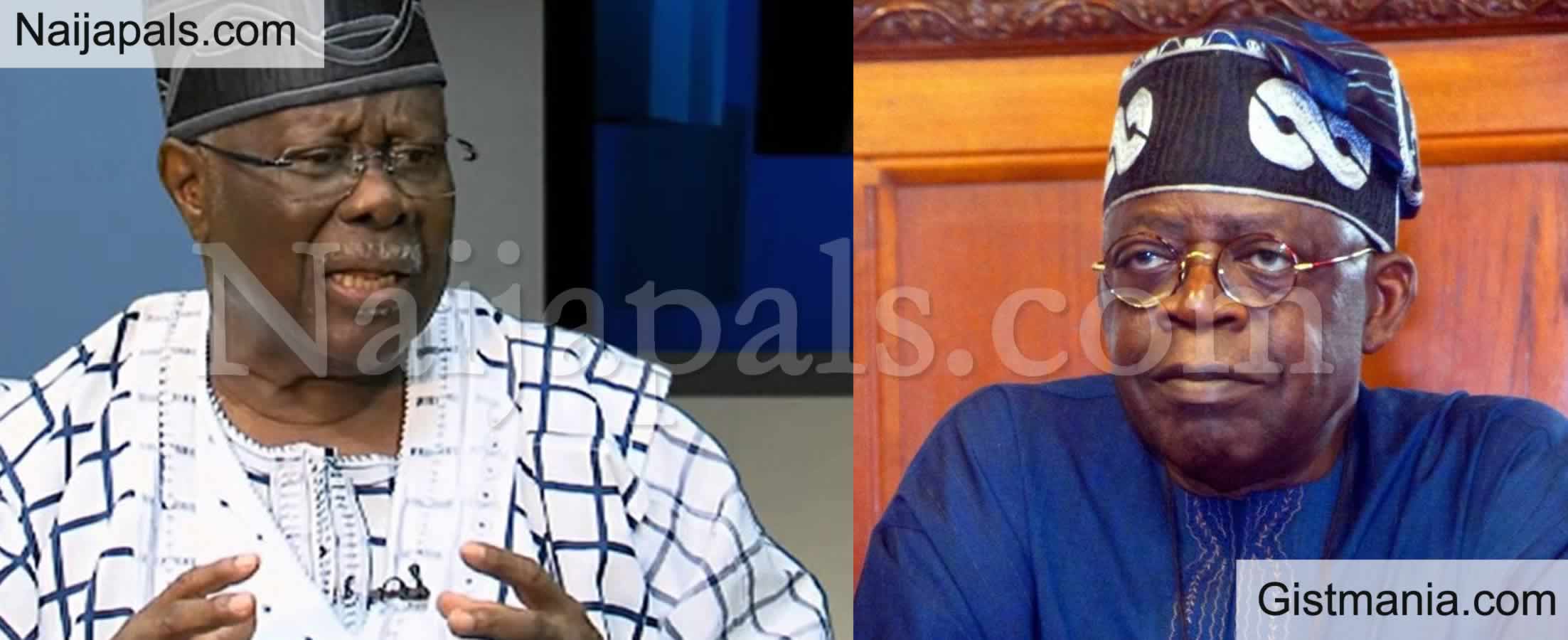 Peoples Democratic Party (PDP) Chieftain and former chairman of the Nigerian Ports Authority, Olabode George, has slammed National Leader of The ruling All Progressives Congress APC for the crisis that have befallen his party, APC.

George laid the blame on him in an Interview with IndependentNG while reacting to Tinubu's alleged presidential ambition and rumors that the dissolution of the party's National Working Committee dealt a blow to Tinubu's perceived presidential ambition because of his closeness to Oshiomhole, with party loyalists urging him to pull out of the APC.



In the interview,he accused him of mishandling the affairs of his home,noting that his move to take a leadership role in the APC camp will only lead to problems.

He said, "We saw the way Chief John Odigie- Oyegun was removed as national chairman. To me, what is happening to Tinubu is a judgment of God. You think you can appropriate the whole country's resources like he did in Lagos state to your own family,"

According to the former Deputy National Chairman of the PDP, Tinubu's time to pay for his wrongs is already near and would have to vomit everything he has stolen from the government.

"How is that possible? There is only one National leader of the party and that is the President. How can a ragamuffin from somewhere just wake up and say he is the National leader and not the President? What does that mean?

"I have always said Tinubu will vomit everything he has stolen and the day of reckoning is here. Only Almighty God can reign yesterday, today and forever. No one else can attain that height."

"Tinubu thinks he is wiser than everyone but the breeze has blown and exposed the behind of the hen. In Yorubaland, a single person cannot be all-in-all. Tinubu thinks he can grab everything with his teeth but they have removed all his teeth."

" For me, when you start seeing the signal, if he is a very clever person, he will recall himself and have a deep introspection. If he thinks he can run Nigeria the way he did to Lagos, he is making a mistake."
---
Posted: at 30-06-2020 12:15 AM (10 months ago) | Hero