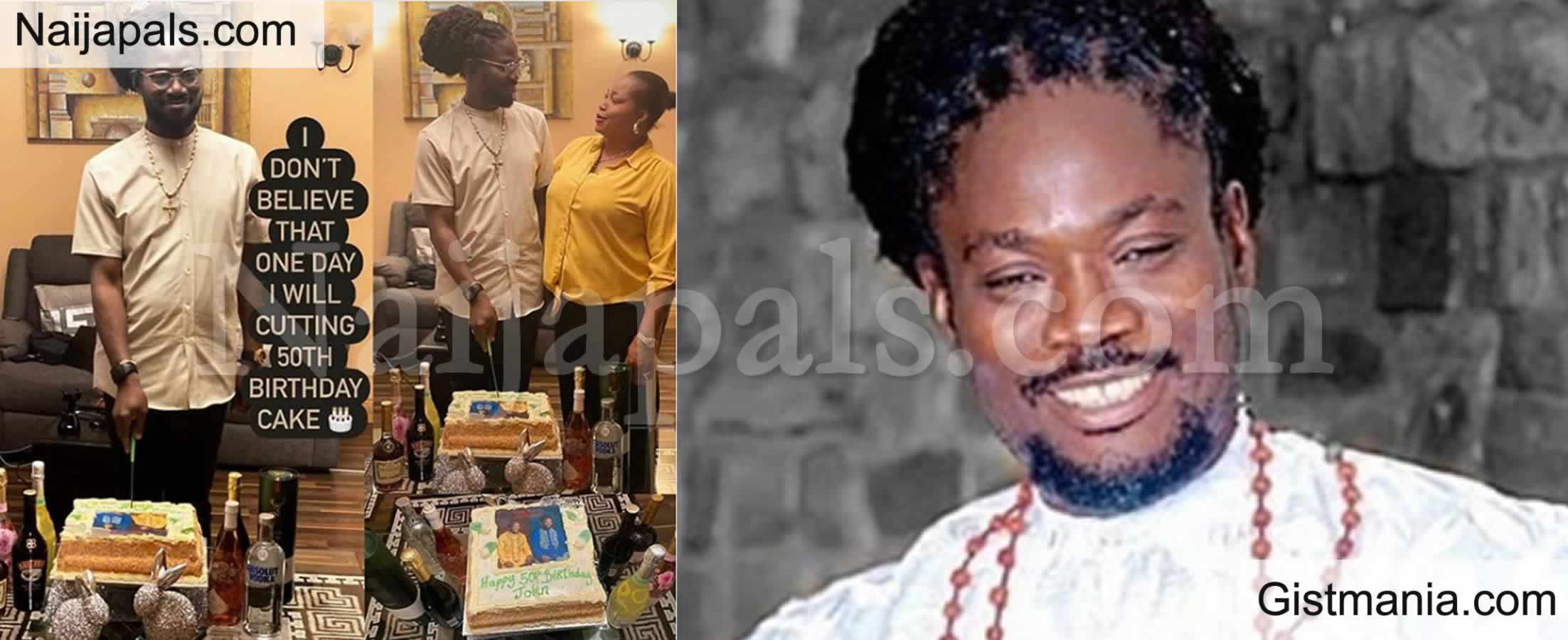 Ajegunle's finest, Daddy Showkey at 50. Showkey who was home danced along as he was being hailed by the singer, his other family members also joined in the party.

Veteran entertainer Daddy Showkey is a major part of growing for many Nigerians and seeing the musician clock 50 is a delight. The Galala singer turned a new age on Tuesday, August 4, and many fans, followers, friends, and colleagues took to their various social media pages to wish him well on the huge feat.

Daddy Showkey shared new photo with a caption;

Quote

Full of Joy, think back from where I was coming from and where God and you good wonderful people have supported me from my life in the streets to where you people, your support has taken me to today. I am saying a very big thank you to everybody from me and all members of my family. I thank everybody, I AM VERY GRATEFUL FOR THE CELEBRATION OF THE GOLDEN BOY AT 50. I hail una o No kin!!! From high Chief OLOROGUN JOHN ODAFE ASIEMO
I Thank you all.




---