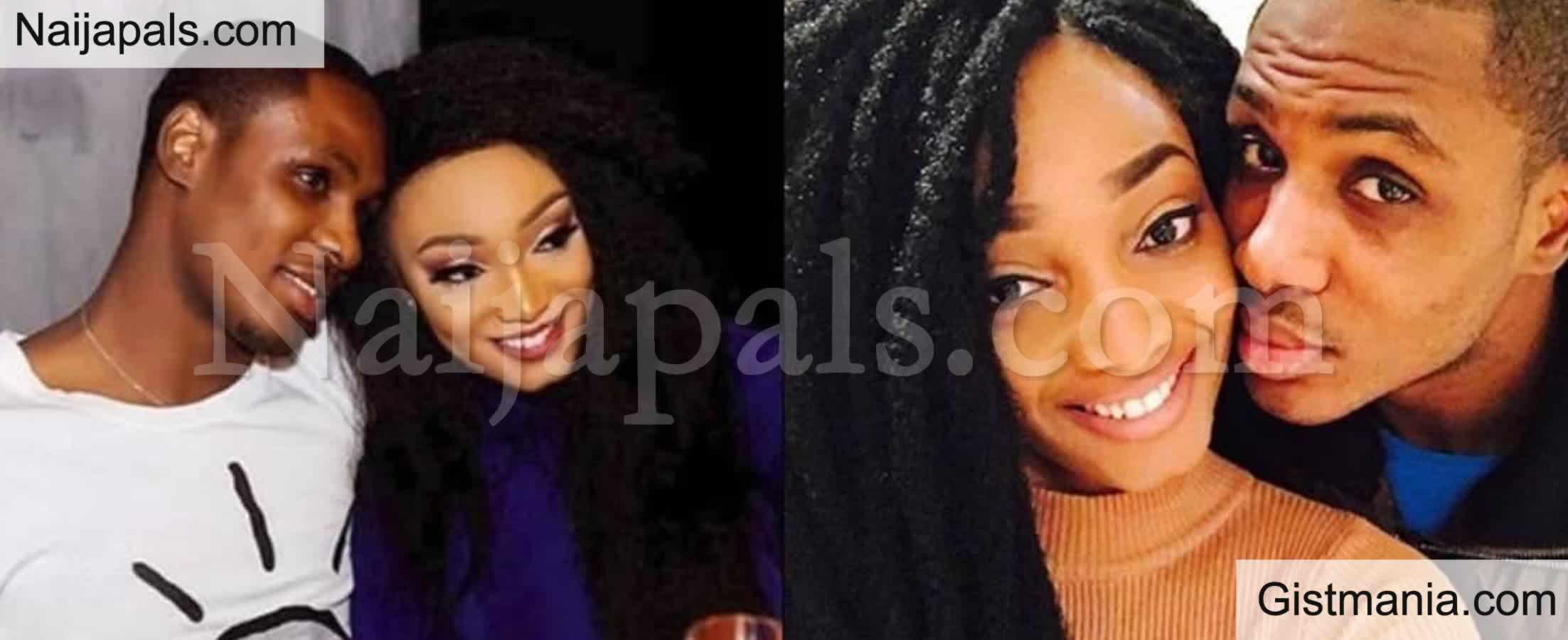 What started as a sweet lovey-dovey relationship between Odion Ighalo and his darling wife Sonia is about to end with a hard bang. The woman who's legally married to the footballer is at war with some sidechics and babymamas who are willingly throwing themselves at Ighalo and he's gratefully scoring goals. He's already gotten two pregnant and they have given birth to his babies, that's according to Sonia's insta stories.



She had called out the husband and threatened the women, saying if Ighalo continues to misbehave, she will take everything from him. If I am Ighalo, I will seriously feel threatened considering how divorce cases are settled abroad hugely in favour of women. He should remember Emmanuel Eboue of Arsenal and how he lost everything.

It is alleged that Ubi Franklin's ex-wife, Lilian Esoro is among those warming the footballer's bed according to online reports. To the extent that Sonia even had to react after Ighalo and Esoro shared a scene that looked identical in their photos.

With the latest development, Ighalo should be careful so that he doesn't lose everything. I don't understand this craze with sleeping with anything in skirt being exhibited by footballers and musicians. This is not good at all. I have come to realize that men who have money/power or are famous have this bad habit of sowing their wild oats as if being possessed by an evil spirit.

Personally, I like Ighalo. But this new personality is making me dislike him. He should be a responsible family man to his wife and children. Las las, he will lose a large chunk of his wealth to his wife. While at the enjoyment phase of his life, he should remember that nothing lasts forever. As I said in the beginning, we are all watching his marriage end sadly like his Manchester career.
Posted: at 21-06-2021 11:50 AM (1 month ago) | Hero