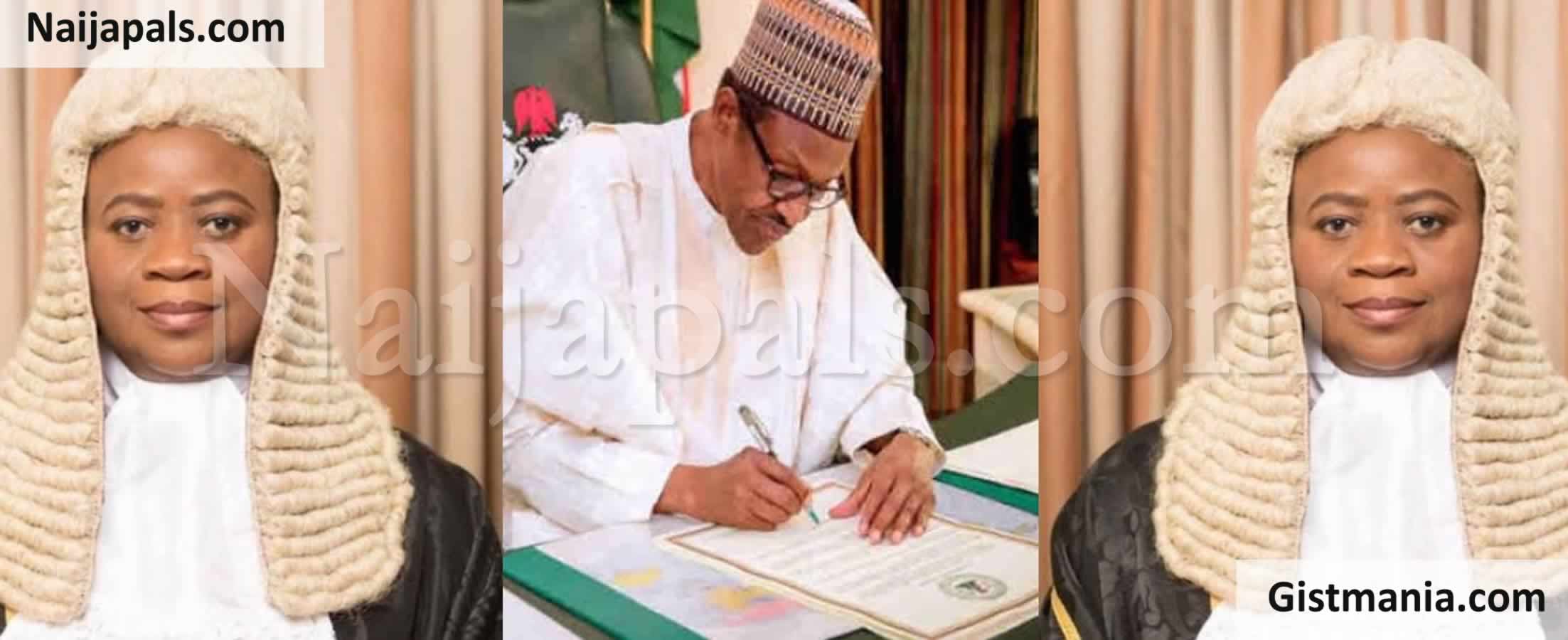 President of the Court of Appeal, Justice Monica Dongban-Mensem, has revealed the poor salaries of judicial officers in the country. She made the startling revelation while speaking at the opening of the 2021/22 legal year. She said the Chief Justice of Nigeria (CJN), who is the head of the judiciary in Nigeria, as at today takes home N279, 497 as monthly salary, an equivalent of $680.



Other justices on the Supreme Court bench go home with the sum of N206,425 or $502. She said as President of the Court of Appeal, she receives the sum of N206,425 or $502. Other justices on the bench of the Court of Appeal, go home with N166,285 or $404 every month. Dongban-Mensem said the salaries, minus allowances, of judicial officers have stagnated for over 10 years.

She pleaded with the federal government for an immediate upward review of the salaries. She said the salary structure for judicial officers and staff in Nigeria have consistently ranked poorly when compared to that of their counterparts in other African and Commonwealth countries.

Justice Dongban-Mensem said the last time salaries of judicial officers were reviewed in Nigeria was in 2008, when the upward review was made to take effect on February 1, 2007. She therefore called on the federal and state governments to live up to their obligations under the implementation of financial autonomy of state legislature and the state judiciary order, 2020, known as Executive Order 10.

"I implore the government of the federation and states to urgently review the salaries and allowances of judicial officers and staff.
---
Posted: at 14-09-2021 12:24 PM (1 week ago) | Hero