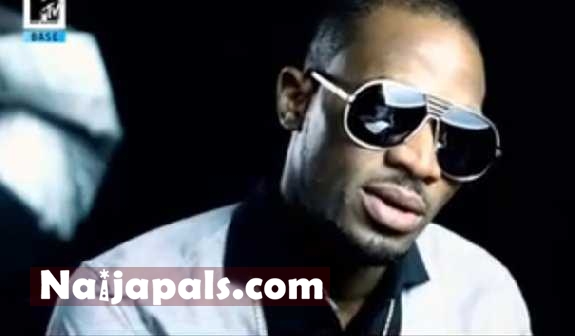 An interview with Dbanj by MTV Base has been uploaded on youtube. This interview had Dbanj giving a "Behind The Scene" details about his recent collaboration with Snoop Dogg.

D Banj said that he had the opportunity of meeting Snoop Dogg through Chris Aire, who aided in the Endowed Remix collaboration.

As a Naija guy, D Banj knew his fellow Nigerians would be "doubting Thomas" over the collabo, so he decided to wait so as to make a video before releasing the song, even though it was recorded last year.

The video was shoot in Beverly Hills, United Stated this year. The video see D'banj and Don Jazzy in a green white green coloured fanthom and D'banj becomes 'Snoopdog's first African nephew'.

Can you imagine D Banj saying Don Jazzy could soon work with with Kanye West, Jay Z, Beyonce? Hmmmmm, We doubted him before, he proved us all wrong, are we to doubt again?