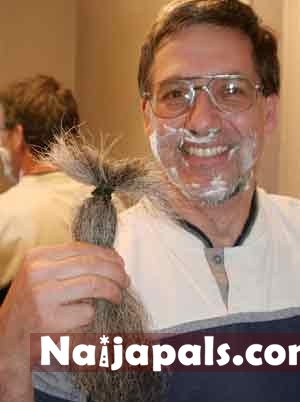 A US man, who grew his beard for nearly ten years, has finally shaved it off to welcome the death of Osama bin Laden.

High school teacher Gary Weddle, of East Wenatchee, Washington, made an outlandish vow on 11 September 2001 to stay unshaven until the Al Qaeda mastermind was captured or killed.

When Mr Weddle made the pledge at the time of the World Trade Centre and Pentagon attacks, he didn't anticipate that bin Laden's downfall would eventually come ten years later.

Moved by the 9/11 tragedy, he grew the beard to remind his pupils of America's most deadly terror attack.

The beard then began making headlines in 2002, receiving more press coverage on the fifth anniversary of the attacks.

As years went by, the teacher started to believe that he would still be wearing the grey 15-inch-long beard a decade after the attacks which killed 3,000 people.

Weddle was working in the garden at 7.48pm (US Pacific Standard Time) on Sunday when a work colleague called to tell him that bin Laden was dead.

On hearing the news that the world's most wanted terrorist had been killed, Weddle reached for a razor and scissors, with the momentous occasion witnessed by his thrilled wife and friends.

The 50-year-old, who was so eager to fulfill his vow, told The Daily Astorian newspaper that he spent the first five minutes crying as he couldn't get it off fast enough.

The principle of Weddle's school in Ephrata issued a statement, honouring his commitment. "For 3,454 days, Mr Weddle kept his word, faithful and true. He endured ridicule, jokes and no doubt people telling him that his was a lost cause."

"On top of that he watched daily news reports that cast doubt whether Osama bin Laden was even still alive, or if dead his body would never be recovered. In which case, to be true to his word Mr Weddle would have to never shave again for the rest of his life."

Now clean-shaven, his wife, Donita said: "I wanted him to get rid of it, but it was his vow. I respected his passion and keeping a vow. I was willing to look past the beard because I love him. He looks ten years younger. It's a very happy moment for us. It's a very happy moment for the whole nation."

Unfortunately for Mr Weddle, he cut himself whilst shaving for the first time in 3,454 days.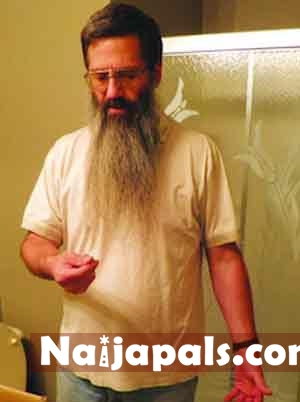 Problem with this article? Please contact us
---