JJC made a shocking revelation about Dbanj and Don Jazzy in a recent interview with city people magazine, he was quoted thus: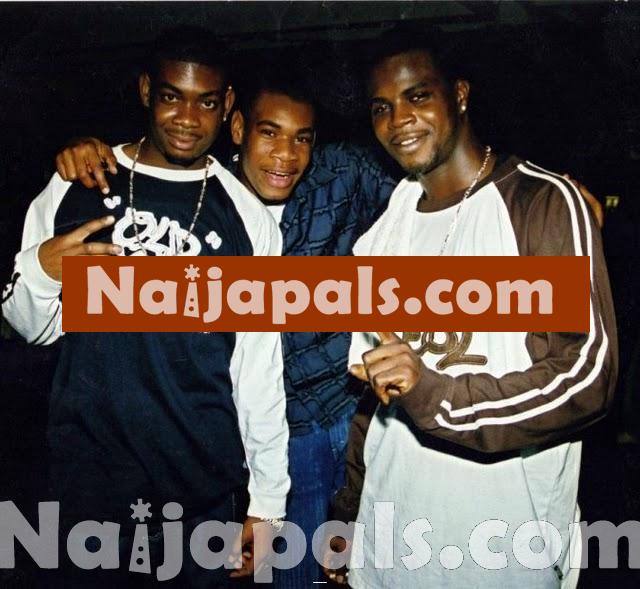 JJC and Don Jazzy Back In The Days



Quote

It's just life. Some people forget how everything started and some people remember, I would say that I was really the person that built the foundation for everybody to become what they are today and I would expect that they would remember and pay me that regard but they don't.
The experience with Don Jazzy, D'Banj and other ex 419 Squad members was heartbreaking, because it was personal and it became something that affected me emotionally, hence the reason I left music for four years and nobody saw or heard from me. I didn't record or do anything musically. I slowed myself down.
Don Jazzy was a keyboard player and Mr. Solek and Kas brought him to me and said that he really liked my music. At that time I was already JJC and I had songs like kilonsele on air play already and had won a couple of awards, I was strong in the game. I trained Don Jazzy on how to become a producer and he lived in my house for about a year and I showed him how to produce, trained him on how to perform and put things together.
And D'Banj , from the branding to how to act like Fela, I did it for him. His song, mobolowon won, was written by me, Raggaremi and MP. Even All The Way was written in Lagos here. I was very instrumental in packaging Don Jazzy and D'banj.
I was supposed to release D'Banj's first album on my label, Backbone Music, but by the time we all came back to Nigeria in 2004, everyone started going their own ways when it was time to sign the 50/50 contract. They all decided not to sign. If I give you a contract and you refuse to sign, there is little or nothing I can do about it.
Do I feel betrayed by them? I don't believe in regrets, because I believe every single thing in life make you who you are. The experience has made me a better business man. Now before I start anything with any artiste, they sign a contract or an agreement, so that we don't have any issues in future.






JJC + 419 quad



JJC and dbanj

Wait let me get this right, JJC trained Don Jazzy how to make music and now Don Jazzy is better than him? didnt someone say never out grow your master?

In the mean time JJC is back to Lagos to claim his pop crown, he was popular back then early 2000, when he won KORA and MTV music awards, can he do it again?
---
Posted: at 11-08-2011 08:33 PM (11 years ago) | Addicted Hero