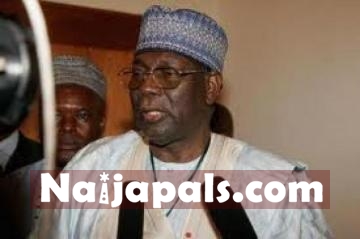 Nigeria is protesting to Libya's Transitional National Council (TNC), Britain and France the killing of its nationals in the troubled North African country.

Minister of Foreign Affairs Amb. Olugbenga Ashiru abandoned a church service yesterday to take distress calls of Nigerians in Libya, including their co-ordinator, Mr. Daramola Siji.

Nigerians are being attacked in Tripoli, Benghazi, Gath, Agadez and Sirte, the hometown of the embattled Libyan leader, Muammar Gaddafi, whose 42-year grip on power has been removed by a six-month insurgency.

See the earlier Video about the killings here.. Video

A source said: "Unharmed Nigerians are being killed in tens for no just cause. In some instances, they rape Nigerian women before shooting them to death.

"Yet, this is the same TNC that the Federal Government is backing in Libya. The blacks are not involved in Libyan crisis; they do not deserve this massacre."

In one of the distress notes sent to the Presidency and the Minister of Foreign Affairs, Siji, who is from Emure-Ekiti, said: "We cannot go out of our homes, my wife and children. We will certainly be shot. We don't have food and we lack everything.

"We can save lives. I am calling on AU to act and save African families boxed in troubled Libya and if anyone could reach out to the Nigerian government to stop the killing of Nigerians by the former rebels who are now the new leaders in Libya, it will be better."

In a telephone chat with our correspondent, Siji gave details of how Nigerians have become the targets of the rebels.

He added: "The truth is that when Gaddafi was in office, he had sympathy for black Africans and many have even settled in Libya.

"In fact, there is a city in Southern Libya called Suyima that is mostly populated by Nigerians, especially the Hausa. The city shares borders with Algeria and Niger.

"But due to Gaddafi's sympathy for the blacks, the rebels assumed that the blacks will naturally do everything to protect Gaddafi. So, they decided to kill any black man on sight.

"Nigerians have been the butt of the attacks on the blacks because the rebels could hardly differentiate them from Ghanaians, Malians, Nigerians, Burkinabes, Senegalese and Gambians.

"They are really killing many Nigerians and this is just unfortunate."

The Nation learnt that Amb. Ashiru was moved into action after getting the distress call yesterday. He shelved a church service to attend to the calls.

A government source said: "Apart from talking to Siji directly, the Minister also reached out to the TNC, Britain and France on the need to stop the killing of black migrant workers, especially Nigerians.

"For about five hours yesterday, the Minister was talking to the TNC leaders, Britain and France on why the genocide must stop.

"The Federal Government has pleaded with Britain and France to prevail on the TNC leaders to ask their foot soldiers to end the massacre of blacks in Libya.
---
Posted: at 5-09-2011 05:51 AM (11 years ago) | Addicted Hero