Dr Conrad Murray, the physician accused of killing Michael Jackson, has been found guilty of involuntary manslaughter.

The verdict was decided by a jury of seven men and five women sitting in an LA court on Monday after closing arguments from both defence lawyers and prosecutors.

Deliberations were expected to finish last Friday but jurors failed to reach a verdict.

The conviction comes after a six-week manslaughter trial in which Murray, 58, was accused of causing Michael Jackson's death by giving him a fatal overdose of the surgical anaesthetic propofol, combined with other sedatives, on June 25, 2009 to help Jackson sleep to prepare for his comeback tour.

Dr Murray vehemently denied the charges.

During the closing arguments on Thursday, prosecutor David Walgren said Jackson "paid with his life" for Dr Murray's negligence.

Dr Murray's defence lawyers said he was being held responsible for Jackson's own actions and that the pop star caused his own death.
Mr Walgren told the jury: "The evidence is overwhelming. The evidence is abundantly clear that Conrad Murray acted with criminal negligence and that he caused the death of Michael Jackson."

"Conrad Murray gave him propofol and abandoned him Conrad Murray is criminally liable. Justice demands a guilty verdict."
He added that Dr Murray's actions left Jackson's children Paris, Prince and Blanket fatherless.

Defence lawyer Ed Chernoff told the jury: "For a crime to be proved, the prosecution has to show that Dr Murray actually killed Michael Jackson.

"If it were anybody else but Michael Jackson, would this doctor be here today?"
Trial judge Michael Pastor told jurors they could convict Dr Murray even if Jackson contributed to his own death, if they believed the physician failed to use reasonable care to prevent that outcome.
He will remain in custody without bail until sentencing on 29 November.
Dr Murray could now face four years in prison.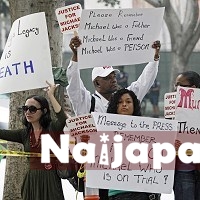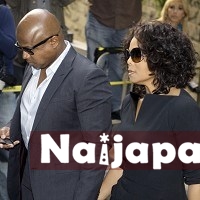 Posted: at 7-11-2011 11:20 PM (12 years ago) | Gistmaniac