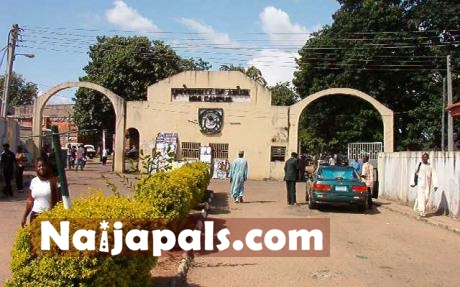 Students of University of Abuja on Wednesday protested against the suspension of courses at the Faculties of Medicine, Agriculture, Veterinary Medicine and Engineering by the Federal Government.

The Minister of Education, Prof. Ruqayyatu Rufa'i, announced the suspension on Tuesday, citing lack of facilities and failure to accredit the courses by the National Universities Commission.

The News Agency of Nigeria (NAN) reports that the Giri-Airport Road was blocked for more than two hours by the protesting students, who carried placards with the inscription: ``Adelabu must go.''

Prof. James Adelabu is the Vice Chancellor of the university.

Some of the students, who spoke with NAN, called for the reversal of the suspension, adding that they were not responsible for the problems of the faculties.

A student of veterinary medicine, who pleaded for anonymity, blamed the problems on non-release of funds for the procurement of facilities needed for the accreditation of the faculties.

``It is wrong for government to make the innocent students to suffer for the offence they know nothing about.

``Our position is for government to reverse the suspension and provide more funds that will enhance full accreditation of the affected faculties."

Adelabu addressed the students at the university gate and appealed to them to tread the path of peace.

He said the management was doing its best to ensure that the students were incorporated into other universities that had been accredited.

Adelabu said the management was consulting to ensure that the students did not suffer unnecessarily.

``I assure you that our arrangement will not be to your detriment."

Adelabu said the current challenges were inherited, adding that admissions into the affected faculties were stopped at the inception of his administration in 2009.
Posted: at 4-04-2012 11:23 PM (10 years ago) | Upcoming