According to fresh reports making the headline, the dreaded sect has finally agreed to free all the Chibok girls for 18 sect commanders currently in detention.
It would be recalled that less than two weeks ago it was reported that the insurgents had agreed to release only 30 female students abducted in April in exchange for 18 key group members. The decision was allegedly made after the Nigerian authorities had held secret talks with one of Boko Haram seniors identified as Umar.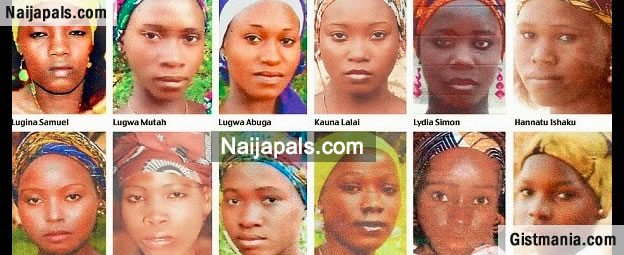 It was gathered on Saturday that the International Committee of the Red Cross and the Nigerian government were holding long-time negotiations on the issue.
Finally, the agreement on 219 girls release was reached.
It has been reported that the two parties asked their representatives to go back to their leaders to discuss the new conditions. At the meeting said to be facilitated by the President, Civil Rights Congress (CRC), Comrade Shehu Sani, it was allegedly claimed that if the girls were tried to be released by force, it might lead to fatalities.
One of those who attended the session said:
"The sect shifted its position and agreed to release all the girls instead of 30 Christian married girls it had promised. But Boko Haram said it does not trust the government going by previous experience. If the government had respected previous talks, the Chibok girls were initially meant to be off the hook during the Eid-el Fitr festival. Again about two weeks ago, a delegation was already in Maiduguri until the swap deal was bungled. Some security agents only advised on the release of six out of the 18 leaders of the sect. They rated the rest 12 as dangerous. When the insurgents found out, they backtracked and demanded the release of the 18 leaders. The development paved the way for the latest talks in Abuja which involved the ICRC."
The source also said that the Nigerian authorities promised to release the 18 leaders as soon as all the girls were let go.
Another source present at the session said:
"We generally agreed that all the parties should go back to their leaders on the agreement reached. The government said no to piecemeal release of the girls and Boko Haram claimed that it will not have any business with the government until all the 18 leaders of the sect are freed. After the Eid-el-Kabir festival, the two parties will meet again on the terms to finalise the agreement or part ways. Before the meeting rose, Boko Haram representatives warned against the use of force to liberate the girls. It also made it clear that it had the "capacity to take on the Federal Government for the next 45 years."
Regarding the insurgency in the North-East of Nigeria one of the sources said that "the outcome of the latest round of talks will determine whether they should ceasefire or not".