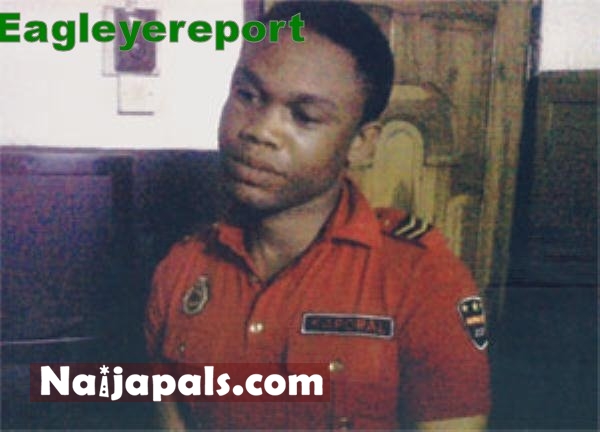 GAY LAW IN NIGERIA: POLICE SWOOP:GAY PASTOR LOADED WITH SEX GADGETS CAUGHT PANTS DOWN INSIDE HOTEL ROOM TRYING TO HAVE SEX WITH CHURCH DRUMMER BOY

A Gay pastor has been arrested in Lagos state after the man he wanted to sleep with set him up. Police officers at Ijesha Police Division said they arrested Prince Egimonele in a hotel as he attempted to have sex with a male church member.
The man he wanted to sleep with goes by the name Chidiebere Mozie and happens to be a drummer in the church he heads. Chidiebere reportedly played along and informed the police of the appointment with the pastor before they went inside the hotel room to have sex. The police laid ambush for the pastor before the pair arrived.

Police also confirmed that Prince Egimonele is the General Overseer of Jesus Intervention Ministry at Ijesha Community Hall.


They said that he had lured Chidiebere Mozie into the hotel room for sex with the sum of N100, 000. Items recovered from the hotel room include a pack of Viagra, Rough Ridercondoms, cream and fruit juice. Prince Egimonele and an accomplice Lawrence were arraigned before a Magistrate's Court in Lagos on a four-count charge of having sex with a male partner.
Problem with this article? Please contact us
---