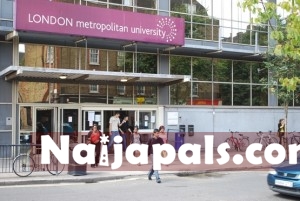 Thousands of non-EU students at London Metropolitan University have 60 days to find a course at another institution or get out of the UK, after the Home Office stripped the institution of its right to sign off visas for foreign students.

The large London university, which had 3,100 full-time foreign students in 2010-11, had its "highly trusted sponsor" status revoked for failing to monitor visa recipients closely enough. The UK Border Agency said it found problems with 61 per cent of randomly selected files during a recent audit.

Concerns were also raised that the Government's determination to crack down on immigration could impact on the finances of other universities reliant on the higher fees paid by foreign students to balance their books.

The vice-chancellor of London Met, Malcolm Gillies, warned that the future of the university, which has 30,000 students, is at stake, because the punishment for its immigration failures could blow a £30m hole in its budget.

Foreign students bring an estimated £12.5bn in to the UK economy every year. "No matter how this is dressed up, the damaging message that the UK deports foreign students at UK universities will reach all corners of the globe," said Sally Hunt, general secretary of the University and College Union. "The last thing we can afford to do is send the message that international students are no longer welcome."

UK Border Agency staff claimed one in four of London Met's overseas students (26 out of a sample of 101) did not have valid visas, 142 out of 250 had "attendance problems" and 20 out of 50 interviewed had limited English.