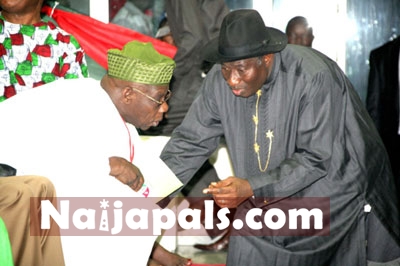 The decision of President Goodluck Jonathan to back the proposed introduction of N5,000 note into the Nigerian economy is one issue that is still generating ripples.

Reacting to former President Olusegun Obasanjo's criticism of the N,5000 note, the Presidency has waved it off, describing it as his personal opinion.

Senior Special Assistant to President Goodluck Jonathan on Public Affairs, Dr. Doyin Okupe, told journalists in Abuja that Obasanjo is an "ordinary citizen" and whatever he said has no bearing on President Jonathan.

Obasanjo had, at a forum in Lagos last Thursday, said the N5000 denomination, if allowed, would kill production and affect small businesses negatively.

But Okupe, a one-time spokesman for the same Obasanjo, said the Federal Government is right to approve the denomination, irrespective of whatever Obasanjo has to say.

"It is a project of the Central Bank of Nigeria and it is also important to carry people along. From my investigation and discussion with experts, there is no assurance that it will lead to inflation.

"There is $1000 bill in the United States and that has not negatively affected the economy there. It is not carried by all Americans, but by those who need it. The N5000 note will also be like that,"