«§» 31 December 2012
Suspected Boko Haram members on Sunday killed 15 Christians by slitting their throats in Chibok, Borno state.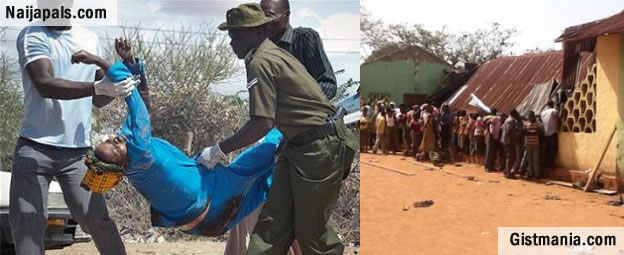 According to Mohammed Kana, a regional official for the National Emergency Management Agency, gunmen entered a church in Chibok and killed at least 15 worshipers.

"Some of the people had their throats slit," Kana said, citing NEMA staff who responded to the scene.

According to a relief officer, the attackers killed the victims in their homes.

"From the information we gathered, the attackers broke into selected homes and slaughtered 15 people in their sleep," the relief official said on condition of anonymity because he was not authorised to speak publicly.

Nigerian authorities tend to under-report death tolls however, and the relief official's information matched up with that of residents, who spoke of 15 people having their throats slit.

Speaking of the victims, the relief official said "they included one traffic warden and 14 civilians. The victims were selected because they were all Christians, some of whom had moved into the neighbourhood from other parts of the city hit by Boko Haram attacks."

Residents said they suspected the attackers were from Boko Haram.

"The attackers came in and silently went into homes whose residents were all Christians and slit the throats of their victims. They killed 15 people," one resident said.

Sunday's violence comes six days after attackers raided two churches during Christmas Eve services, killing 12 people.
---
Posted: at 31-12-2012 04:08 AM (9 years ago) | Hero