I am Chika Ike, an actress. I read Human Kinetics and Health education. This discipline deals with the body movement. It teaches a lot of sports and sports blends well with entertainment. Personally, it has helped me know how not to grow fat!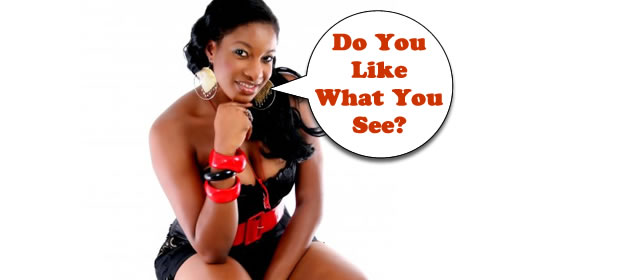 Aside acting
I run boutiques. I love fashion and I love to embrace the trends. Fashion and entertainment go hand in hand.

Life on the screen
All my movies come with their own challenges. This is because playing someone out of your character is challenging. There was a movie where I played with a snake. The snake felt cold and heavy and it kept coiling around my body. The first day I carried it, I could not sleep well and kept dreaming of snakes. I got over it and started working with it. There was another where I had to shave my hair. It was rumoured that I collected N5m for that job. I believe I should have asked for more. The amount was not enough because my hair is worth more than N30m. All I know is that it was a high-budget movie and it was the producer who decided that he wanted to make a mark with it- it was his first. He did the movie for his archive and for posterity. He spent a lot of money and even burnt a whole car in the movie. Honestly, I don't care what people say about the N5m fee. You cannot always convince everybody but as long as you are able to convince yourself, nobody else matters.

Relationship
I would not want to talk about the experience with early marriage and spousal abuse. When you get married, things happen along the line and you ask yourself if it is something you can take. Everybody has their share of experience in marriage. I don't like talking about it because I'm trying to get over it. The next man I will marry? I am not sure I am going to get married now but if I eventually do, I will just let go and allow God to guide me. But if it does not work out, happiness is all that matters. I cannot sacrifice my happiness for anybody.

Heartbreaks
None. I must have broken some hearts as a teenager but nobody broke mine. At that age, I tried not to be in any relationship whatsoever. I was focused on my studies because of my parents.

Foundation
It is called 'Chika help the child foundation' and the focus is on giving life and a new beginning to children on the streets. I grew up in an environment where children did not have enough and were exposed to a lot of challenges such as rape, lack of quality education and food. I did not have much luxury either. I had a very humble beginning but my parents could afford quality education, food and clothing for me. I saw my mother helping these kids, cooking for them and paying some of their school fees. I saw how they struggled to feed and I made up my mind that when I grow up, I would take up a cause where I can reach out to children on the streets. I have felt their pain as a young girl.