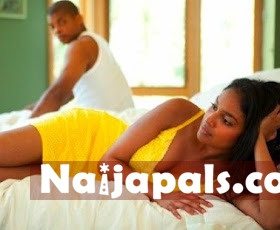 A trader, Sunday Olagoke, on Monday pleaded with the Grade B
Customary Court, Orile- Agege , Lagos, to dissolve his 16-year-old
marriage alleging that his wife maltreated him.
The petitioner told the court that he also wanted dissolution based
on "threat to life, constant fighting, lack of care and absence of
love."
He testified in tears that his wife, Christianah, treated him like a
slave, ruined his business and did not respect his family.
Olagoke said, "My wife does not cook for me, the worst is that she
used to beat me whenever I confronted her. She behaves like a
man and I was scared of her all through the period we were
together.
"We had no issue together; we lived like cat and mouse and she
eventually left the house a year ago without telling me.
"I really suffered in her hands; I was the wife while she was the
husband. But I thank God it is now over."
"I heard she is now married to another man and I want the court
to dissolve the marriage so that I will be free from her bondage."
Christianah, however, did not show up in court, the News Agency
of Nigeria reports.
The Court President, Mr. Joseph Adewusi, told the petitioner to
maintain the peace and adjourned the case until November 29, for
judgment.
---