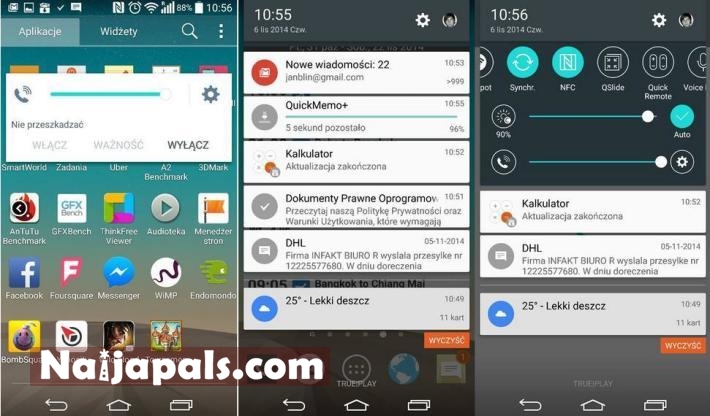 LG Netherlands, LG Belgium and LG Germany have all conformed that the G3 would see Android Lollipop 5.0 update this year and while LG Nigeria has said nothing rather than promoting the Long released LG G3 on thier Facebook platform we now have an official look at a work-in-progress build showing off LG's take on Lollipop.

Android 5.0 card-based style is obviously eminent from the screenshot and the interface has also been tweaked. The Lollipop navigation keys are missing obviously but this is an early build so it could still make an appearance for those who love the Play Station-Esque Navigation keys

Life is Good blog claims the update could begin rolling out in Europe in as little as a few weeks from now, there was no mention of Nigeria or Africa in the blog post but we guess it won't be far off from our European colleagues .
---