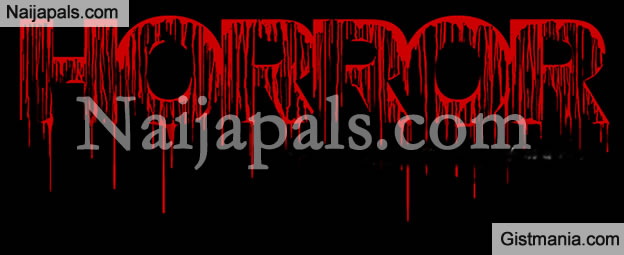 A pregnant woman has been arrested for pouring hot water on her mother-in-law following a scuffle between the two at Amasaman, near Accra, Ghana.
Rebecca Aryee, 28, and her mother-in-law, Elizabeth Korshie Lamptey, 48, both traders, were said to have engaged in arguments which often degenerated into serious fights in their family house at Amasaman.

The suspect, who is eight months pregnant, is said to have reported her mother-in-law to her husband, whose name is being withheld by the police for procedural reasons, anytime she had a confrontation with her mother-in-law.

The husband, in reaction to that had on a number of occasions, assaulted his mother for quarrelling with his wife.
According to Ghana's Daily Graphic, the Amasaman District Police Crime Officer, Assistant Superintendent of Police, Mr Sebastian Adigiya, said on May 27 the two women quarrelled earlier in the day but they were separated and the issue was settled.

Though the women claimed their quarrels had been based on household responsibilities and other petty domestic issues, the police said the actual cause of the scuffle between the two on May 27 was not clear.

Mr Adigiya said at about 9:00p.m. on May 27 Elizabeth emerged from her room as she prepared to go to town when Rebecca also came out of another room and poured the hot water on her mother-in-law.

He said Elizabeth told the police that her daughter-in-law poured the water on her without provocation.
After shouting for help, Mr Adigiya said Elizabeth was rushed to the Amasaman hospital by some neighbours.

A family member of the mother-in-law, who is now bedridden as a result of the severe burns she suffered, reported the incident to the police.
The police issued a medical form to Elizabeth after investigators had gone to the scene.

Subsequently, Rebecca was arrested while her husband, who is alleged to have planned the hot water attack with his wife, had since vacated the house.
During interrogation, Mr Adigiya said Rebecca told the police that she was going to use the hot water to bath when she met her mother-in-law and accidentally poured the water on her.

---
For more scintillating and juicy stories, follow the official Naijapals accounts On Twitter - @Naijapals and Facebook - www.facebook.com/naijapals
---