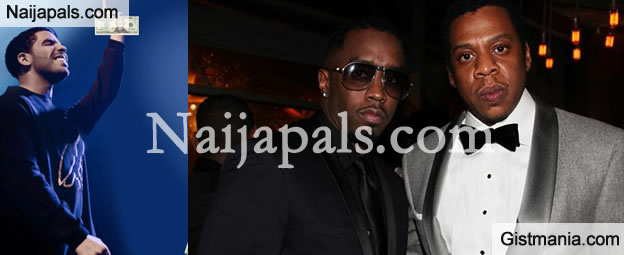 Video After The Jump

Forbes has rolled out it's ninth annual Cash Kings: The World's Highest Paid Hip Hop Acts list.

The top five money earners in order are Diddy, Jay Z, Drake, Dr. Dre and Pharrell.





Quote

To formulate the Hip-Hop Cash Kings list, we consider pretax income from touring, record sales, streaming, publishing, merchandise sales, endorsements and other business ventures. Management, agent and attorney fees are not deducted. Earnings are calculated from June 2014 to June 2015 and based on data from Nielsen SoundScan, Pollstar, the RIAA and from interviews with managers, lawyers, executives and a handful of the artists themselves.






Here are the top 10 earners for 2015:

1. Diddy - $60 Million
2. Jay Z - $56 Million
3. Drake - $39.5 million
4. Dr. Dre - $33 Million
5. Pharrell - $32 Million
6. Eminem - $31 Million
7. Kanye West $22 Million
8. Wiz Khalifa $21.5 Million
9. Nicki Minaj: $21 million
10. Birdman: $18 million