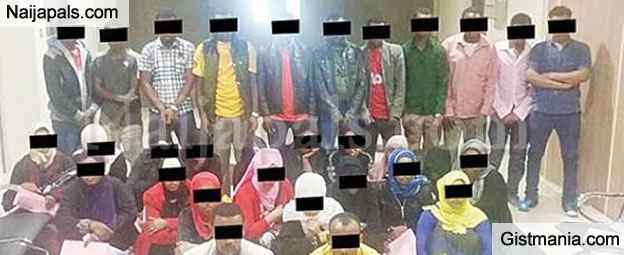 30 African nationals were arrested on Thursday March 31 after a team of officers from the General Residency Affairs Investigation Department at the Interior Ministry, Kuwait uncovered the illegal activities of a gang of five Ethiopians operating a bogus domestic labor office through which they provide shelter to absconding workers and then 'sell' them to other sponsors.
In a press statement, the Public Relations and Security Media Department disclosed the arrest came after the officers received information about the gang. After obtaining a warrant from the Public Prosecution, the officers raided the suspect's' place. This led to the arrest of 30 persons — 17 men and 13 women — of various African nationalities including Ethiopians.
Initial investigations revealed the suspects offer shelter to absconding workers and promise to provide them with another job. They then refer these workers to other employers who pay around KD 90 to KD 250 as recruitment fee. They give receipts to the employers under the name of the bogus recruitment office.
The officers also discovered that the gang has an agreement with the runaway workers for them to escape from the new sponsors and they will be referred to other employers. A case was registered and all those arrested during the raid were referred to the concerned security department for legal measures.