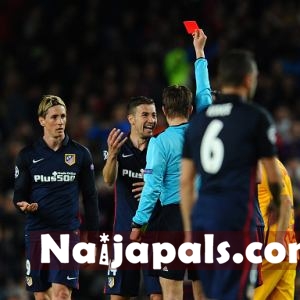 They shouldn't have been cards. If it had been the other way around then they wouldn't have been given,".

"With 11 Atletico Madrid would have won without any doubt."

Uefa have their priorities wrong after making both sides play in their away kits to avoid a colour clash.

"Uefa worry about making us change shirts, but they didn't appoint a referee that is up to the level of the Champions League quarterfinals."

I think Uefa are scared of Barcelona not reaching the final.

"I don't know what Barca players have to do to get sent off just like other players

"You can tell there is fear that Barca will be eliminated."
Posted: at 6-04-2016 09:31 AM (7 years ago) | Newbie