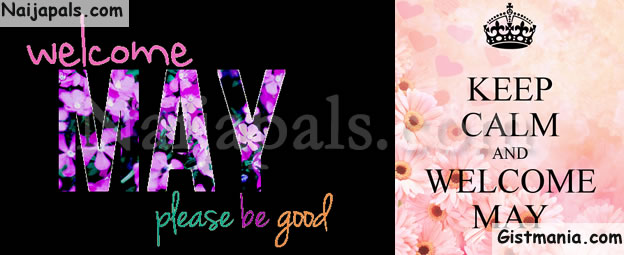 What a beautiful grace we all have to see this day, the first day of the week and month.
This month will wipe off our tears. Our prayers shall be answered & we shall be set free from every bondage and shackles of life.
We shall not be a failure... our names shall not be found among our dead this month.

Welcome to the month of your outstanding grace.

M -

Make this month count!


A -

Accomplish your goals


Y - You can do this!



Happy New Month To Everyone & thanks for being part of us.




---
For more scintillating and juicy stories, follow the official Naijapals accounts On Twitter - https://twitter.com/Naijapals and Facebook - www.facebook.com/naijapals
---