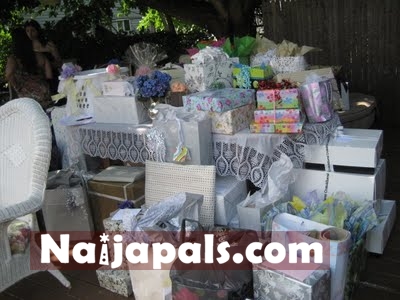 As parents we want to give our children that special gift that would put a smile on their face for a long time. Spoiling your children during one of the happiest times in their lives is just as much fun for you as it is for them.


When a child is getting married, parents of the groom/Bride often want to get their child and the significant half a special gift. There are no real rules of etiquette regarding gifts they should get the new couple. Although most couples have a wedding registry filled with items they prefer as gifts, but most parents choose to get their child something more special.

However, if you are at a cross road and didn't know what gift to present. Don't beat yourselves much. Here are some wedding gift ideas you can uses, so as to present that amazing gifts that your child will adore.

1. Money

Although money seems like an impersonal gift, it is an appropriate gift from parents, and one that can be very helpful for the new couple. Once the parents have decided upon an amount they are comfortable with, the gift can be given just as money for the couple to use to get on their feet, or for a more specific purpose. For example, the parents may give money with the intention of the couple paying for the honeymoon, or using it as a down payment for a new home.

2. Sexy Lingerie

Every new bride deserves to feel sexy, and every newly married woman needs lingerie! You can go one of two ways here – get her some classy, 'bridal' lingerie that would be appropriate for her honeymoon, or get her lingerie that will be appropriate for after the wedding ceremonies.
We suggest getting her the sexiest lingerie you can find! Something that will last for years to come, and that every time she passes it in her closet she can remember what a thoughtful parent you are.

3. Pay for Accommodations

Paying for special accommodations for the bride and groom can be a special wedding present to make the bride and groom's special day even more memorable. Parents of the groom can arrange for special accommodations for the bride and groom to get ready on the day of the ceremony, or the day after the ceremony if the couple is not leaving for a honeymoon right away. Also, parents can get their son and his wife a special hotel room in which to spend their first night together as husband and wife. The accommodations given as a gift should be special and more than just a standard hotel room.

4. Modern Home and Kitchen Utensil

Smart technology is finding its way in all new home appliances and electronics. Since there's a good chance your married couple will either get or purchase some of these accessories, why not provide them with a way to organize it all in one place or purchase these goods for them.

5. Gift Certificates

Gift certificates a means to help the couple pay for something instead of handing them cash, this is a more appropriate gesture. Certificates for the groom to get his hair-cut and the bride to get her hair done on the morning of the wedding, make thoughtful gestures and make for one less thing the new couple has to pay for themselves. Gift certificates for the couple use on the honeymoon are both thoughtful and useful. Many times, the bride and groom are responsible for paying for all of the meals and activities on their honeymoon, which can get costly. Items for area restaurants or spas that the couple can use together make great gifts.

6. Picture Frames

Picture frames are one of those funny things that we usually accumulate over the years. This means that eventually, your walls could look mismatched and haphazard. Nip this in the bud for the bride-to-be by getting her a full set of picture frames for her new marital home. Be sure to get her multiple 8"x10" frames and a few larger once for family portraits.

FOR PARENTS
No matter what type of gift parents decide to give their children, gifts should always focus around the new couple and their love for one another. While choosing a gift – you have to keep the couple's personalities in mind to make sure their gift is truly a perfect sentiment for their special day.

Problem with this article? Please contact us