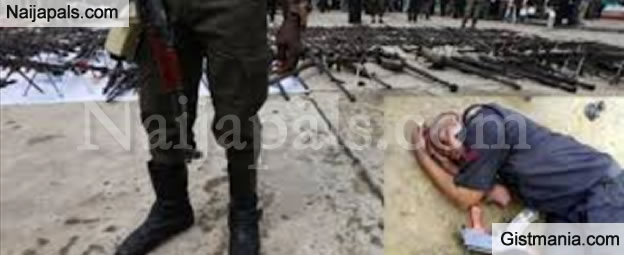 A police sergeant, arrested for embarking on illegal duty, has allegedly attempted to commit suicide by drinking poison while in detention. The sergeant, Lucky, is attached to Ikotun Police Station. The sergeant and two others were said to have been arrested last Thursday at Ikotun, while they were extorting money from young people coming out of banking halls.

The activities of the policemen were said to have been reported to the Area M Commander, Egbeda/Idimu, who ordered that the men be arrested by the Divisional Police Officer (DPO) in charge of Ikotun.


A police source said:

Quote

"Lucky tried to kill himself because he had sent people to beg the Area M Commander, but the man refused.
The area commander vowed to drag Lucky before the Commissioner of Police, Mr. Fatai Owoseni. Lucky was a former driver to the Area M Commander. He was transferred from Area M to Ikotun Police Station because he was fond of harassing people coming out from banking halls along Car Wash Bus Stop area of Egbeda.
Rather than change, he went to Ikotun to continue in his old ways."

It was learnt that the men had been in detention since Thursday.

While in detention, one of the arrested policemen took substances suspected to be poison on Tuesday, January 3, in an attempt to kill himself. But he was rescued and later rushed to a private hospital where he was placed under intensive care.
---