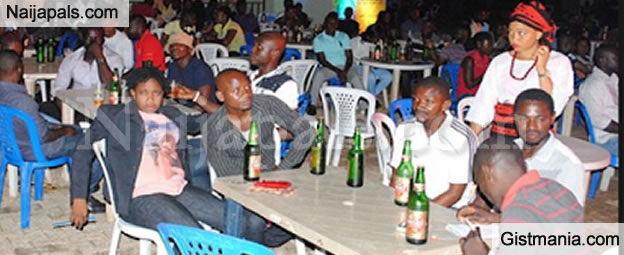 Following the protest which rocked different parts of the country yesterday over the current economic woes in the country and bad leadership, a true life story which is trending -has been shared about how a business was liquidated due to dishonesty from employees.

The story was shared in order to let Nigerians know that we also have a part to play for the betterment of the country.

Read below as shared by Funmi Adewola

"A friend invested in a hotel business around Lekki/Ajah axis of Lagos . The bar was very busy and active. In fact, the place was like a tourist centre.

In the evenings, he will hang around with his customers, socialize with them to boost sales and patronage. He will excitedly share the progress with us, and inform us how we should also look into the business.

As time goes on, he begins to notice a drastic change in the sales report. He started sleeping in the hotel for close monitoring.

That was when it was discovered that drinks served to the excitement of our friend, who always does mental calculations of his profits, was not for the hotel . The workers had hijacked the sales. They sell all the chilled drinks and replace it with theirs.

So when taking inventory all his drinks are intact. And so, they were caught and the manager said they didn't steal that they are just trying to survive. The business closed down in less than 2 years. He relocated his family and never to do business in Nigeria again.

Reorientation of Nigerians is very important; now more than ever . Change begins with US!" Kyke Davies

My view:

This is the portrait of doing business in Nigeria. Every one who has genuine interest in setting up business here, have one tale or the other to tell.

You still think our issues are solely leadership? Think again.
---