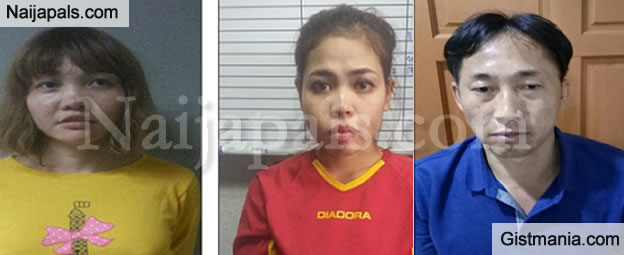 Malaysian police have arrested a North Korean chemistry expert in connection with the murder of Kim Jong-un's half brother Kim Jong Nam. Ri Jong-chol, 47, who studied medicine and chemistry in Pyongjang was detained in Kuala Lumpur in connection with the murder. Police are also hunting four North Korean men who flew out of Kuala Lumpur the same day Jong Nam was assassinated. The four suspects are believed to have been part of a hit squad sent to murder the despotic leader's half brother on the tyrant's orders.

Malaysian police have so far arrested four people - including the chemistry expert - in connection with the murder probe.

Kim Jong Nam is believed to have been murdered in a plot using a fast-acting liquid poison.

One of those arrested has been named by Malaysian police as Ri Jong-chol, 47, from Pyongyang.

It is understood Jong-chol graduated in chemistry and medicine from a North Korean university in 2000, later working in chemistry research in India.


---