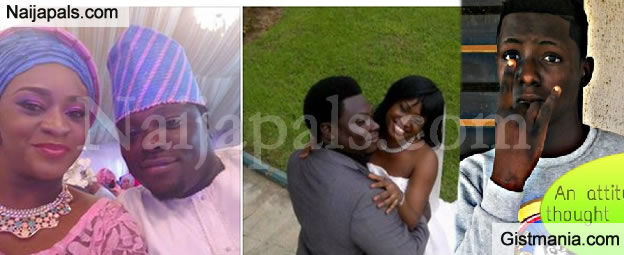 A young man on Facebook has called the fiance of his sister, one Ayodele Ilori a staff of Eko Fm out, saying he will not allow him marry his sister who is also a LTV staff has a second wife. According to the young man who called them both out on Facebook, he said Ilori should go ahead and divorce his wife if he truly knows he wants to marry his sister.

He continued saying CHOOSE ONE, YOU CAN'T HAVE THE TWO. And ended it with a hashtag to his sister saying, 'You are all I have'.

Just wow! The photo of the young man right after the cut. N.B His photo might make you cry, he is so young, one can easily tell he just wants peace.

---